By Veronica Toro
Translated by Nyima Bieber
 
Did you know? A woman by the name of Sonora Smart Dodd initiated this celebration. It was her intention to pay tribute to her father, a veteran of the civil war who raised his six children singlehandedly after his wife passed away. Sonora initially proposed the celebration for the 5th of June, which was her father's birthday.
 
In 1924 United States President Calvin Coolidge supported the idea of making father's day a nationwide celebration but it wasn't until 1966, during the presidency of Lyndon Johnson, that the day became official. It was established for the third Sunday of every June, and the date was soon adopted by Mexico and other countries in Latin America.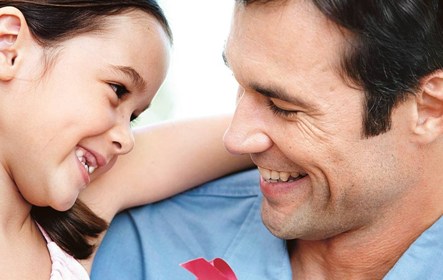 Types of Celebrations in Mexico
 
Festivals
Events are often held in schools, inviting dads to enjoy singing and dancing shows put on by their kids. 'Today I have to say dad, I love you more than anybody and when I'm by your side, all fears are gone….'are famous verses that most Mexicans, as children, have sung or hummed at least once in their lives.
 
Gatherings
Lavish breakfasts or lunches are often planned, such as carne asada barbeques and taco feasts, and reservations are made in all types of restaurants.
 
Trips
One of the advantages of celebrating on a Sunday is that is an "obligatory" day for spending time with the family and relaxing. This makes it the perfect occasion to take trip, whether to the beach, a charming village or another grand city.
 
It really doesn't matter where; at home, out shopping or participating in any other activity, Father's Day is a great excuse to pamper and celebrate Dad just as he deserves.
Happy Father's Day!