How to enjoy Brazil 2014 in Mexico?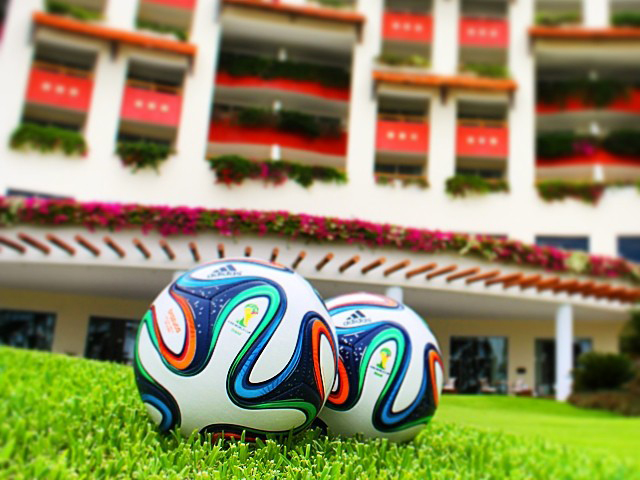 The World Cup in Brazil has just started, the most anticipated event of the year. Now it's our turn to support our national team in those 90 sacred minutes that require our full attention.
We understand how important this event is to you, which is why we bring you a guide to the 3 things you need to fully enjoy the 2014 World Cup in Mexico.
Great Atmosphere for Fans
There's no better way to watch a soccer game than to see it with people who share your passion for the sport.  Find a place that is adapted enough to help transport you to the Brazilian stadium where your favorite team is playing.
A Massive (or big enough) Screen
Nothing like enjoying an hour and a half of pure action on a huge screen! With a big screen you'll have the definition and detail to see all the strategically planned kicks by your idols to bring your team to victory.
So you don't miss any of the American matches, we have the schedule for you in Central Standard Time:
• United States vs. Ghana – Monday, June 16th, 4:00pm
• United States vs. Portugal – Sunday, June 22nd, 4:00pm
• United States vs. Germany – Thursday, June 26th, 10:00am
Drinks and Snacks
While watching the World Cup matches tasty snacks are essential for calming the nerves and feeding your enthusiasm. They're even better when accompanied by a refreshing drink to remind you of the tropical Brazilian heat. Go for a Caipirinha (Brazil's national cocktail) as you tune in to your favorite sport.
If you're not sure where to watch the games and would appreciate something different, why not combine the World Cup with a vacation? Some all-inclusive resorts will be celebrating the 2014 World Cup by making it a fun experience not only for fans but their families as well; offering everything from Kids Club activities to generous credits for their luxury Spas.
Cross-posted on Riviera Maya Travel Blog
¿Buscas la versión en español?