And the DESTI Award goes to… MEXICO!!!
2012, is the the inaugural year of DestinationWeddings.com "DESTI Awards" by DestinationWeddings.com , the leading destination wedding and romance travel company in the world, rewarding the absolute best of the hotel and destination performers. Trough the DESTI AWARDS, the company recognizes resorts for their destination wedding capabilities and accomplishments within the wedding market. These awards are the exclusive result of DestinationWeddings.com customer service and satisfaction feedback during the course of 2011.
DestinationWeddings.com has recognized Love Mexico Weddings, as a recipient of a special award for the incredible contributions to the destination wedding and romance travel industry. "Love Mexico has amazing educational forums and must be applauded for their efforts in educating travel agents, wedding coordinators and resort staff" say Destinationweddings.com officers.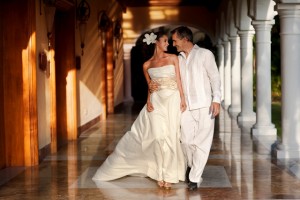 The top destination winners of the 2011 "DESTI" Awards are:Special Recognition Award: LOVE MEXICO WEDDINGS
And this was the surprise we received yesterday!: "… We are delighted to inform you that Love Mexico Weddings is awarded The DESTI Award for your significant contribution to destination weddings and romance travel. Love Mexico Weddings has been recognized for its outstanding destination wedding training and exceptional accomplishments within the destination wedding and romance travel market. This DESTI Award is testament to the professionalism and hard work of the team at Love Mexico Weddings and we would like you to pass on our congratulations and thanks to all of them. The ultimate accolade is customer satisfaction and this is what we mutually strive for".
Cancun: Excellence Playa Mujeres
Riviera Maya: El Dorado Casitas Royale
Cabo: Pueblo Bonito Sunset
Puerto Vallarta: Grand Velas (Riviera Nayarit)
Jamaica: Sandals Royal Plantation
Dominican Republic: Hard Rock Hotel & Casino Punta Cana
Caribbean: Beaches Turks & Caicos
The award ceremony will take place at Vallarta Palace where this year's recipients will meet during Tianguis Turistico 2012 in Puerto Vallarta/Riviera Nayarit.
When I asked Ed Cotton, Chief Operating Officer for DestinationWeddings.com what where his thoughts about marrying in Mexico he immediately responded "I've seen thousands of couples marry in Mexico. We have had approximately 7,800 of our couples marry in Mexico in the past seven years and we have arranged travel accommodations for about 343,200 guests attending weddings there. Nearly 60 percent of our destination weddingstake place in Mexico and there are plenty of reasons why".
We discussed as per his experiences how Mexico offers those with small and large budgets much to choose from in terms of resorts, wedding packages, activities and tourist attractions. He added: "Mexico boasts a rich culture, lush landscape, stunning scenery and a variety of activities, making it one of the most popular destinations for couples to marry at. And the most trouble couples and their guests have during their weddings in Mexico is partying a little too much!".
In terms or styles and sites, we agreed there are endless romantic ceremony sites from which to choose. Whether a couple envisions their ceremony on one of Mexico's incredible white sand beaches, in a beautiful botanical garden or in one of the country's historical churches, there's truly something for everyone." Then he added:  "couples can also choose from hundreds of beautiful resorts which feature gorgeous suites, quaint double rooms and luxurious designs. Whether a couple is looking for a small hotel on the coast of the Riviera Maya or a high-end resort in the heart of one of Mexico's colonial cities, there is a property to meet their needs", and that's what the DESTI awards praises, excellence for destination weddings clients.
Other very important point that he made, had to do with weddings in Mexico being  affordable, which is one of the most important factors when it comes to deciding where to have a wedding, considering also the trip is also affordable for their guests.  Not to mention, once the main events have passed, there's so much for couples and their guests to see and do.  He talked then about the archeological sites, exciting excursions, beautiful beaches, hip restaurants, local eateries and swanky bars and clubs. "A wedding in Mexico truly allows couples and their guests to be immersed in culture, music and romance. The plethora of activities, sites and ceremony and reception venues keep engaged couples coming back year after year" Mr. Cotton highlighted.
The wrap up our session, Mr. Cotton concluded "No matter where our couples stay in Mexico, the atmosphere, culture, attractions and landscape in unbeatable. While couples leave Mexico with incredible wedding memories, their guests leave with wonderful memories as well", and I couldn't agree more.
Friends, with this opportunity I remind you to make sure you check out the MEXICO WEDDING PLANNER online booklet for a weatlh of wedding realted Mexico destination profiles and references. Or for some Mexico weddings testimonials, we were invited to check out DESTINATIONWEDDINGS.COM blog
Thank YOU very much DestinationWeddings.com for awarding Mexico troughLove Mexico this very meaningful award.
By Carmen Laborin, Romance Director, Mexico Tourism Board