Designer Melin Castro wins Merit Award for Interior Design 2014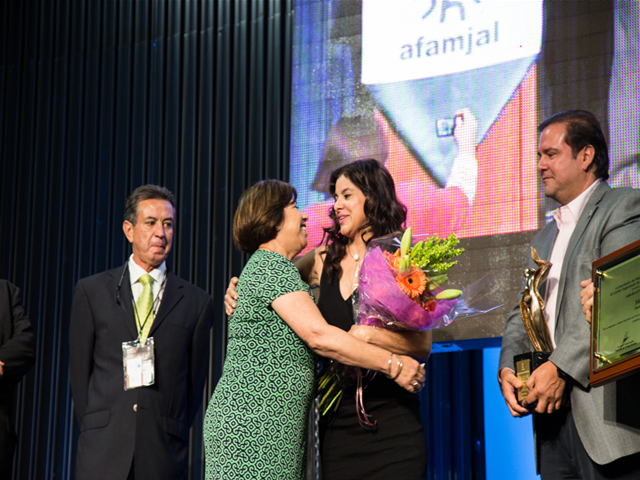 Translated by Nyima Bieber
Riviera Nayarit, Mexico (August, 2014) – On August 15, 2014 the Merit Award for Interior Design was presented at the Expo Guadalajara Convention Center. The award recognizes the most prominent interior designers in Mexico; primarily in the hospitality industry.
This first edition of the awards was organized by the Association of Furniture Manufacturers of Jalisco (AFAMJAL), which recognized the work of Mexican interior design Melín Castro Ardavín for her excellent career achievements and outstanding contributions to various projects. Among the most significant were the décor and image of the Velas Resorts properties, for which she has received a number of international awards.
Melín Castro, owner of MC Design in the city of Guadalajara stated, "I like challenges and design is my preference. Casa Velas, Velas Vallarta, Grand Velas Riviera Nayarit and Grand Velas Riviera Maya, these projects were a milestone in my designs. It was important to match the colors of the textiles with the natural surroundings; the land where they built Grand Velas Riviera Maya is protected by environmental laws because 60% is jungle and 40% is intact mangroves; the decor I used gives the impression that they were born together. The SEMARNAT certified the resort's beach as a "Clean Beach" according to the ecological guidelines. I travel to stay current, attending various design exhibitions such as Milan, Dubai, Paris, Singapore, the Philippines, Las Vegas and New York."
AFAMJAL president Adolfo Castillo Tanda announced that this recognition will be presented annually due to the large boom in the interior design industry.
¿Buscas la versión en español?