Dare To Live a Sunset Sailing Adventure!
All aboard! The moment for fun has arrived. Today I'm going to tell you an experience that I can't compare with any other in Puerto Vallarta: Sunset Sailing. This tour will be part of your love story and will became an unforgettable moment. Wear comfortable clothes because this adventure is just beginning.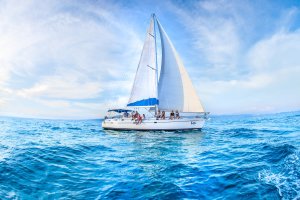 The staff will give you a warm welcome in a decorated area, where you will be able to appreciate animals, which are very friendly with the people around. Before leaving, the adventurers will be able to enjoy delicious drinks and snacks; this applies only if the weather allows it, and depending on the time that the tour leaves.
Once all passengers arrive, it's time to sail to the immense Pacific Ocean. At 5:30 p.m. you will jump on board; the captain and his crew will provide you an incomparable experience. You will feel trapped by its charm! The wind will decide the course of your trip.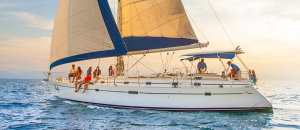 While you are sailing, the amenities are part of the adventure; the staff will be responsible of serving refreshing drinks and canapés freshly prepared. When the time to contemplate the sunset arrives, you must have your camera in hand because taking a picture is like recording a movie.
If you love the romantic details and you want to surprise your partner, Sunset Sailing is the best activity. Live intimate moments to the rhythm of swaying waves and with all the comfort possible.
Sunset Sailing has three sailboats with capacity of 18-28 passengers maximum. All are designed and are manufactured in France.
Let yourself go with the magic of nature and create your own history navigating on Puerto Vallarta's waters. There are some tour operators that offer this experience, but I recommend you Vallarta Adventures, a company where it is worth acquiring a tour because of their incredible facilities.
Photos credit: Vallarta Adventure