Crazy Pineapple: A Local Vallarta Recipe
Translated by Nyima Bieber
Tourists who visit Puerto Vallarta are always enchanted by the distinctive foods of the region. They enjoy sampling new flavors and above all, learning a bit more about the delicious Vallartense cuisine.
In a previous post we told you how to prepare the famous shrimp skewers sold on the beach and along Puerto Vallarta's Malecón. Now we'll tell you how to make a "piña loca", or crazy pineapple for a garden party or simply for an afternoon when you're craving something different. I went to the beach and asked for the step-by-step instructions on how to make them- the preparation is actually easy. Save this tasty Vallarta recipe and you'll be transported to a tropical beach.
Ingredients: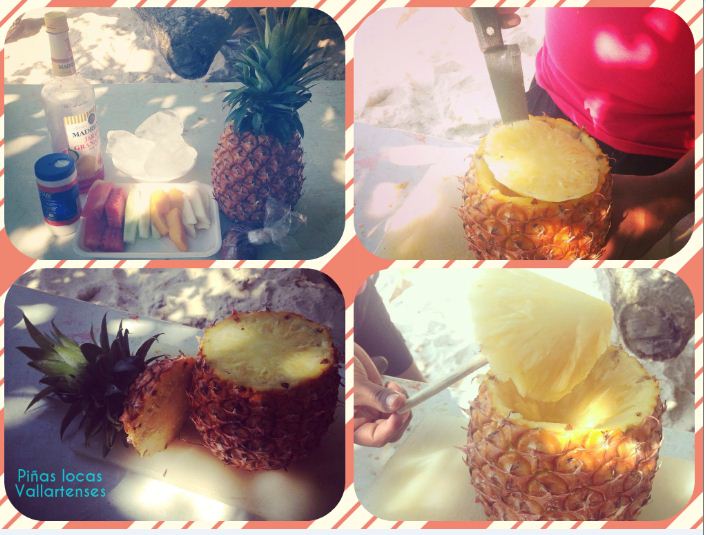 1 large pineapple
1 wooden skewer
1 cucumber
1 slice of jicama
1 slice of watermelon
1 mango
Ice cubes
Powdered chili
Instructions:
1- With a knife, cut off the top of the pineapple and then cut off a two-centimeter slice.
2- Insert the tip of the knife diagonally into the pineapple and try to cut out a small c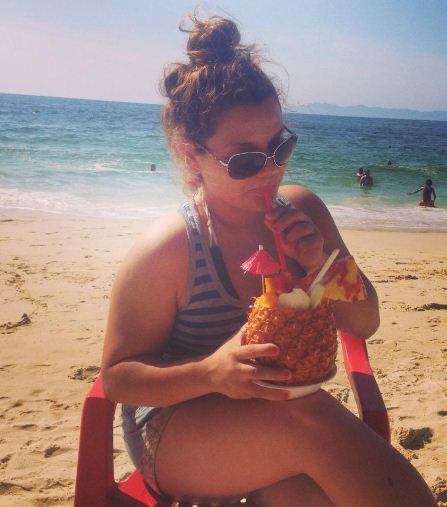 one of the fruit.
3- Using the tip of the knife, poke the inside of the pineapple and continue to poke and mash until crushed. Remove half of the inside of the pineapple and set it aside.
4- Place the ice cubes inside the pineapple. Roughly chop the rest of the fruit and arrange it around the pineapple.
5- Add a little salt and powdered chili and decorate with the pineapple cone from step 2. Insert the wooden skewer on the flat side and place it in the pineapple. ¡Listo!
What do you think? Easy, right? I hope you like this recipe and have the chance to prepare it at home when you can't come and enjoy one on the beautiful beaches of Puerto Vallarta.
Leave us a comment about how your piña loca turned out and let us know if you'd like to see another recipe
¿Buscas la versión en español?