Countless Cool Things to Do in Vallarta-Nayarit, Summer 2016
Even though rain rarely lasts more than an hour & the average summer temperature in Banderas Bay is 88º F, now is the quietest time of year to visit Vallarta-Nayarit. When better to master things like kitesurfing & get to know the city locals love?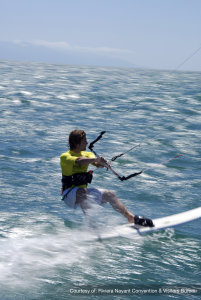 With 345 days of sun and year-round average temperatures between 80-88º F, you really can't go wrong no matter when you choose to visit Banderas Bay. What makes summer so appealing is the fact it's when our city's at its quietest. Flights are often cheaper, resorts offer seasonal promotions, and you won't have as much trouble booking adventures when you get here. While the weather can be a little finicky – half an hour of rain here, 90+º there, you'll find no shortage of cool summer attractions in Puerto Vallarta for a little reprieve from the elements.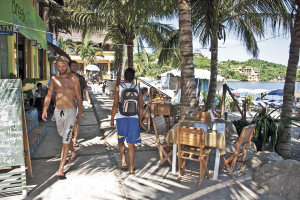 First, Head for the Water!
If there's one thing that embodies Mexican vacations, it's the beach. Here in PV, we have 25 miles of silky sand beckoning everyone from sunbathers to thrill-seekers. Speaking of which, if splashing in water doesn't quite cut it, you may want to head to the nearby village of Bucerías. Be it by wind, kite, or wave, Pacific Paddle offers some of the best surfing lessons in the Riviera. For something even crazier, try flyboarding up to 50 feet over the Bay with Puerto Vallarta Tours.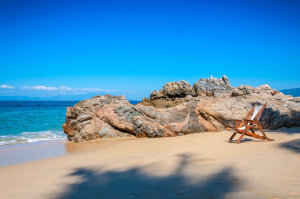 Where to Find More than Just A/C
For some of us, air conditioning eventually becomes a necessity, no matter how gorgeous the weather over 80º F. Of course, no one wants to while away the hours in a cool but boring box. That's why we recommend visiting cool sights like the famous Cathedral of Our Lady of Guadalupe (Calle Hidalgo 370), prehispanic artifacts at the Archaeological Museum on Isla Rio Cuale, or every local family's favorite, Los Mangos Library (Francisco Villa 1001).
Upcoming Events In & Around PV Include:
July 3rd – Aquathlon Vallarta
July 7-10th – Punta Mita Beach Festival
July 10th – Color Running Race
September 15-16th – Mexican Independence Day