Colectika Gallery Features a Series of Mexican Art Exhibits
By Verónica Toro.

Colectika, the only Puerto Vallarta gallery specializing in folkloric works by Mexican artists, has announced three upcoming events beginning in late January. All art aficionados who attend the events will have the opportunity to meet the artists displaying their creations in person.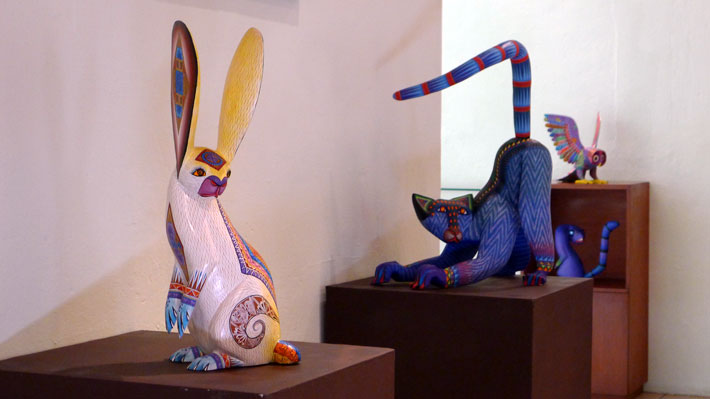 The first event will take place on January 30th. Julia Fuentes, graduate of the Institute of Fine Arts in the city of Oaxaca, will be displaying her woodcarving techniques and vivid acrylic paintings.

On February 6th the second event will be held, featuring paintings by Juan Aguilar Sántiz, better known as Juan Chawuk. Originally from Chiapas, Chawuk contributed a special collection to the National Museum of Mexican Art in Chicago, and two murals for Mexican art schools in Chicago as well.

Last but not least, on February 27th visitors will be able appreciate the talents of Jacobo and Maria Angeles, whose woodcarving techniques are inspired by the ancient codices of the Zapotec civilization. Maria Angeles has been invited to many countries to show her art in exhibitions at places like the Smithsonian Institution's National Museum of the American Indian in Washington DC; one of the most important museums for artists and collectors in the world.

Colectika is located on Guadalupe Sanchez Street on the corner of Allende, in Puerto Vallarta's city center.

Don't miss this opportunity to view incredible artwork and support Mexican artists.