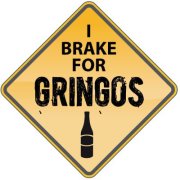 by Vanessa Martínez del Río
Since the filming of "Night of the Iguana" starring Ava Gardner, Deborah Kerr and Richard Burton, Puerto Vallarta has received a steady stream of directors and producers attracted by the natural enchantment of the destination. This year Mexican director Fernando Lebrija has decided on this location to shoot his new film,"I Brake for Gringos", starring Camilla Belle –currently staying at Casa Velas hotel–, Devon Werkheiser and Sean Marquette along with Mexican actors Olga Segura, Jose María Torre, Joaquin Cosio and Hector Jimenez among others.
The movie, which seeks to reflect the beauty of the destination and the attention visitors from all over the world receive, began recording on May 14th and hopes to premiere next year. With it, they hope to promote this city chosen by the director due to his origins in the state of Jalisco, and the film has autobiographical undertones.