Casa del Habano – The Most Legendary Puerto Vallarta Cigar Shop
Live "La Dolce Vita" in the upscale comfort of Puerto Vallarta's highest regarded cigar shop, Casa del Habano. As the name suggests, Cuban tobacco is their specialty, w/ over 150 unique hand-rolled smokes hailing from the cigar capital of the world.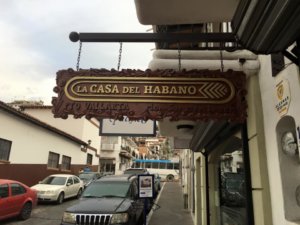 Cuban Treasures from a Legendary Puerto Vallarta Cigar Shop
Casa del Habano
Aldama 170
Hours:
12-9pm
Closed Sundays
We've all heard the legend that Cuban cigars are the world's finest. Now's your chance to taste for yourself – or remind your palate how great they really are – at Casa del Habano, one block off the Malecon. Hands down the best place to find Cuban cigars in Puerto Vallarta (with over 150 different kinds in stock), world-renowned cigar connoisseur Gerry Cohen's air-conditioned lounge is also the only official Banderas Bay franchise specializing in these legendary smokes.
What Makes Casa del Habano Special?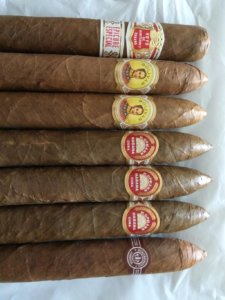 One of 140+ locations around the world, Casa del Habano Vallarta is infinitely more than a simple cigar shop. Not only can you choose and enjoy your perfect smoke with help from the knowledgeable staff, there's also a full bar serving Caribbean classics like rum-soaked Cuba Libres and minty fresh Mojitos. All this to the infectious beats of Cuban music, as the smell of fresh-roasted coffee, espressos, and cappuccinos, mingle with wafts of fine burnt tobacco.
The Best Rolled Tobacco in the World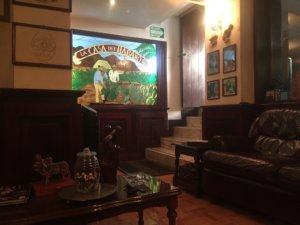 Ever since Christopher Columbus first spotted West Indians smoking it in 1492, Cuban tobacco has been the stuff of legends. It's a unique mix of soil, sun, and local spirit that makes these cigars so special. Hand-planted, handpicked, and hand-rolled, there's an unparalleled level of pride you'll taste in every single drag. A few of the most famous brands you'll find here include:
Bolivar
Cohiba
Diplomaticos
El Rey Del Mundo
Flor de Cano
Montecristo
Partagas
Romeo y Julietta
Vegas Robaina
Living "La Dolce Vita"
"The Sweet Life." That's the way a true cigar aficionado lives – savoring life's sweetest things, from fine spirits and cocktails to world-class cuisine, and of course, the best cigars in the world.