Canopy Tour: An Extreme Experience
Translated by Nyima Bieber
–
"You hang on a rope, the staff throws you from one mountain to the next and you start to 'fly'. If you've seen the movie Tarzan, you'll know what I am talking about- that is a true canopy tour"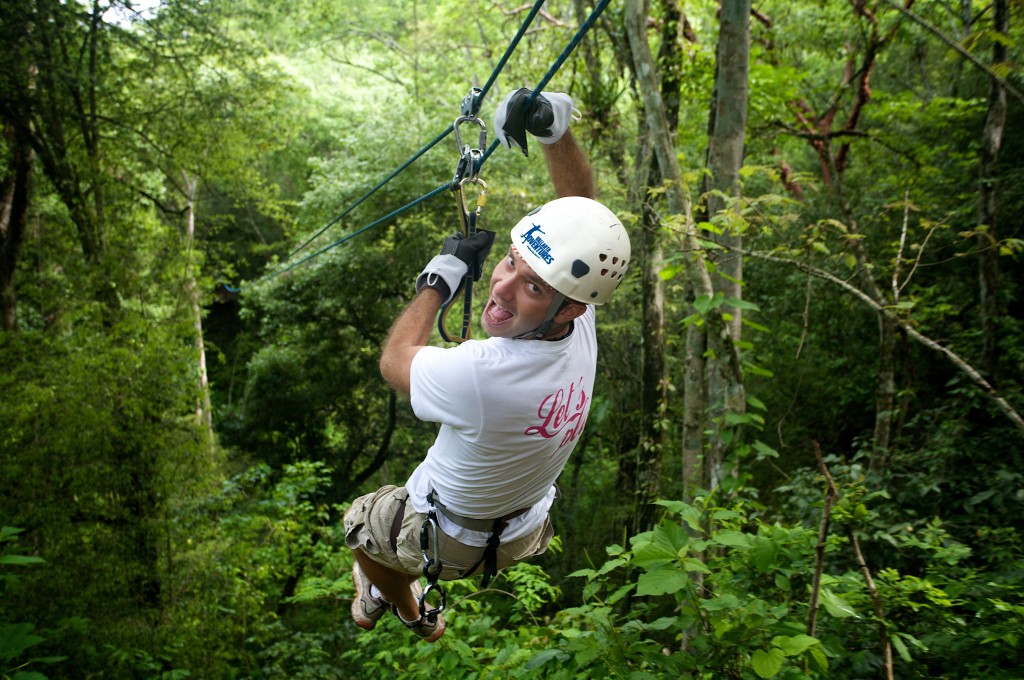 My family and I have been twice and both times were
super exciting and fun experiences
. The tour begins with a discussion of simple instructions to explain the position you must be in and the tools you will use. Then, you join the team who will guide you and the
adventure
begins.

You climb the mountain on horseback or sometimes walking to reach the summit, which will be the highest place to explore. When you arrive, you form a line with the other participants and the staff asks who will be the first brave one to go. The experience continues like this: they fit you with a safety belt and helmet and if you're ready you hang on a 1200-meter line (the longest in Mexico) and they send you from one mountain to the next. You start to 'fly'– if you've seen the movie Tarzan you'll understand.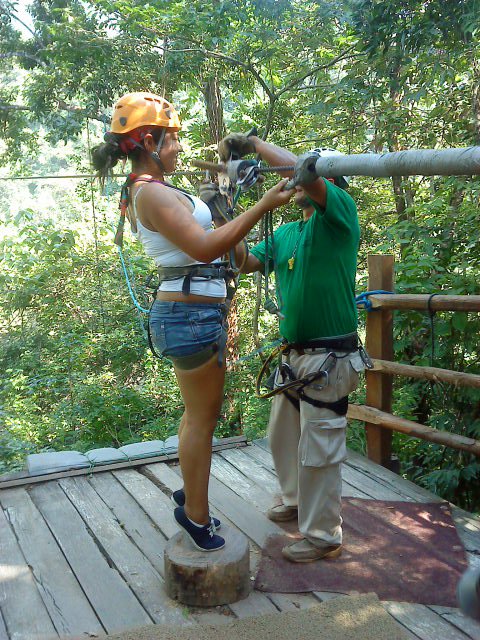 If you look down while you're 'flying' you'll feel the adrenaline even more; and if you scream (like I did) you'll release all of the tension. The tour goes in the shape of a zigzag down the mountain until you get to the river.
The tour lasts three to four hours. In order to participate
you must be at least 8 years
old and
weigh a maximum of 114 kilos
. Wear comfortable clothing (that can get wet and dirty), preferably tennis shoes and
bring a camera if you want a souvenir photo
(although some companies don't allow this- ask when you
reserve the tour
).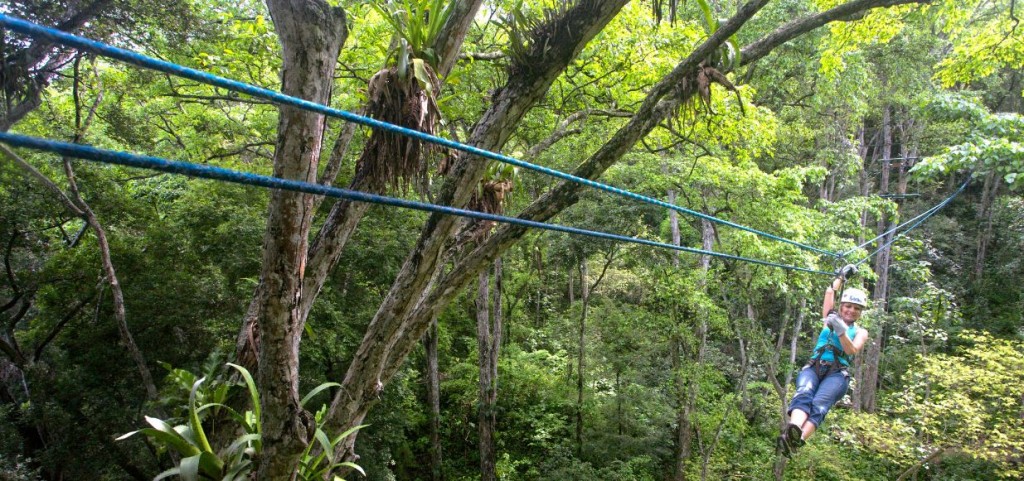 In addition to the canopy tour there are other extreme activities to take part in.  Don't miss the opportunity to experience a rush when you visit Vallarta-Nayarit!  If you're looking for information on a certain activity or attraction, don't hesitate to ask. I'll be happy to explain them in a future post.