The Best Places to go Zip-Lining in Vallarta-Nayarit
Experience the sensation of flying over the natural beauty of the region- pump up your adrenaline on a zip-line!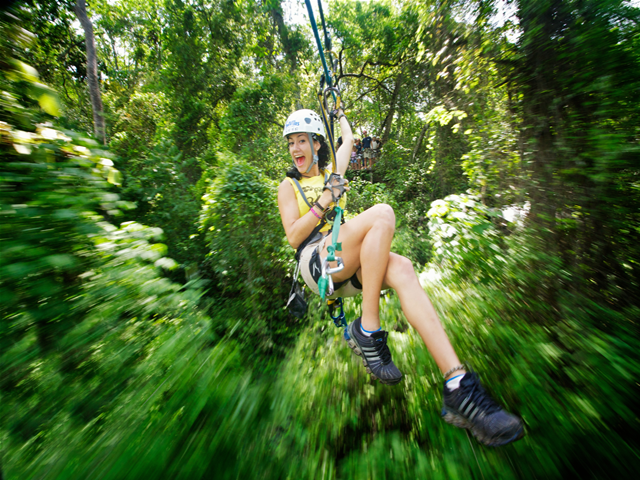 By César Lerma
Translated by Nyima Bieber
Mexico is an excellent choice for those who love ecotourism and extreme sports and zip-lining is one of the country's best activities for appreciating its beautiful ecosystems. In Vallarta-Nayarit zip-lining is very popular, not only because it allows you to fly over the jungle, but because you can take in incredible views of beautiful beaches and stunning landscapes. It has become a fast favorite among visitors.
The zip-line is composed of strong suspended cables that have been strategically placed on mountainsides to take full advantage of gravity. Visitors are securely strapped into harnesses which are then attached to the cables so that they can 'zip' through the air to a lower part of the mountain.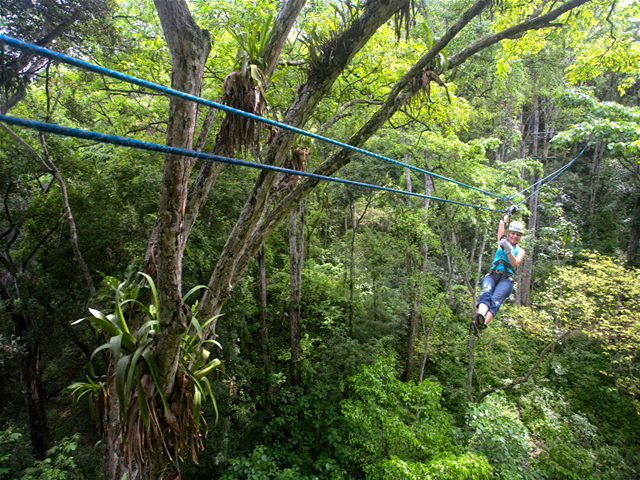 Among the recommendations for this sport are: a maximum weight of 120 kg, a minimum age of 6 years old, not being under the influence of any substance and wearing comfortable clothing and shoes. Pregnant women cannot participate in zip-lining.
In Puerto Vallarta you'll find various companies offering tours to practice this extreme sport. Mundo Nogalito is one of them – with headquarters in the city, they give you the chance to ride 12 zip-lines ranging from 20 meters long and 3 meters high to 700 meters long and 200 meters high. You can explore the jungle as you travel to the zip-lines and enjoy a variety of flora and fauna.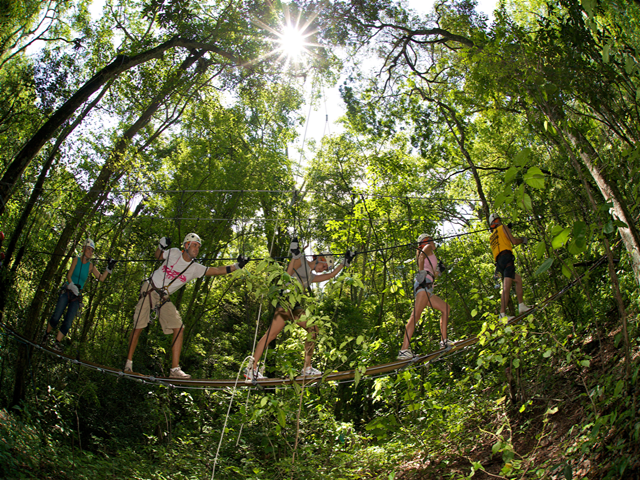 In another part of town you will find El Eden, where the movie Predator was filmed. This venue is also an excellent choice for zip-lining. Located in the middle of the jungle and rivers, you'll have the chance to enjoy a fascinating adventure and great scenery.
If you visit the area, you have to live this amazing experience. You'll be creating life-long memories as you learn more about the wonders of Vallarta-Nayarit.
¿Buscas la versión en español?