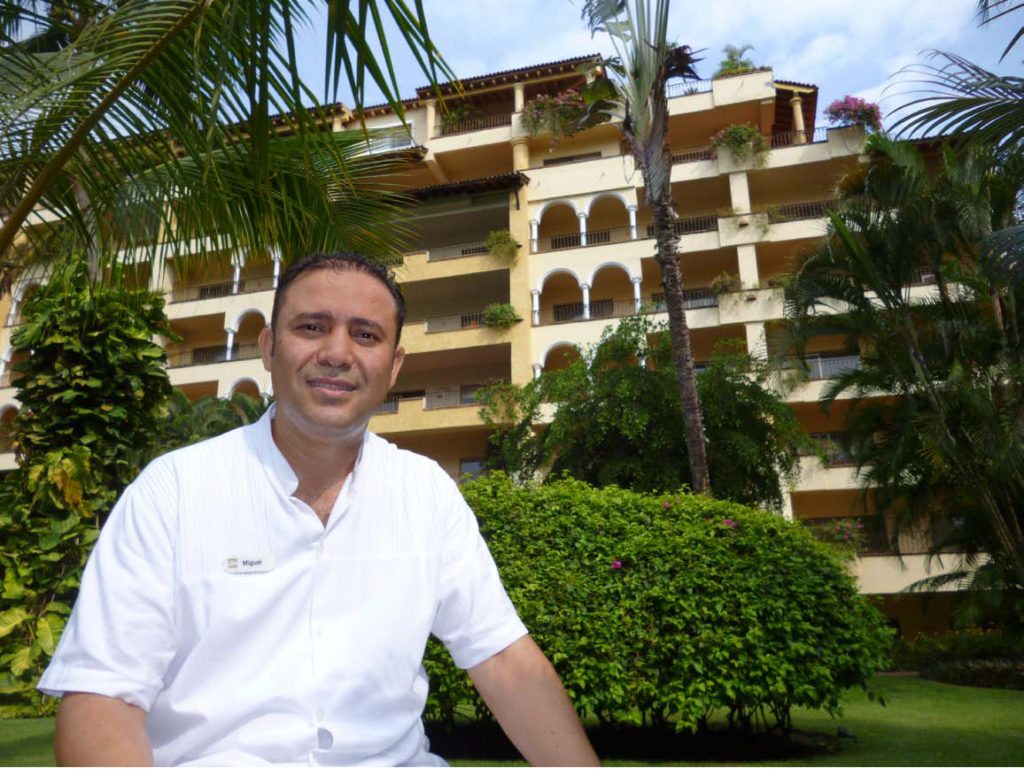 1. Name: Miguel Angel Hurtado
 
2. Position: Bell Boys Manager
 
3. Time working at Velas Vallarta: 19 years
 
4. What does your work at the resort entail?
We help guests with their luggage and provide information about the various services offered by the resort.
 
5. What motivates you to do your job well day after day?
The satisfaction and happiness of our guests when they vacation here with us, and the contentment they take with them after being treated so well while staying at Velas Vallarta.
 
6. What are the main points you pay attention to when interacting with guests?
It is very important to maintain a high level of respect, courtesy and friendliness towards all guests.
 
7. Do you have a particular anecdote to share with us, about an experience with a guest?
I have many anecdotes I have collected over the years, but one story I will never forget, one that filled me with happiness, was when a very dear guest gave me a truck. It wasn't a new truck but it was in excellent condition. I treated this guest with the utmost courtesy and care, in the same way that I treat all guests, but I must have made quite an impression on him. I will never forget this significant gift, and will forever appreciate our guest for his generosity.
 
8. What resort activity would you recommend to your next guest? Is there something that can't be missed?
I would recommend a relaxing massage in front of the sea, and a romantic dinner for two. It's a very enchanting and special experience.
 
9. What do you consider is the difference between this resort and others in the destination?
What sets us apart is that we treat guests like family- the comfort and trust we provide all of our visitors, and our commitment to always serving them attentively.