Authentic Mexican Massages at Grand Velas Riviera Nayarit; Tequila Cream Tastings for Adults and Traditional Mexican Toys for Children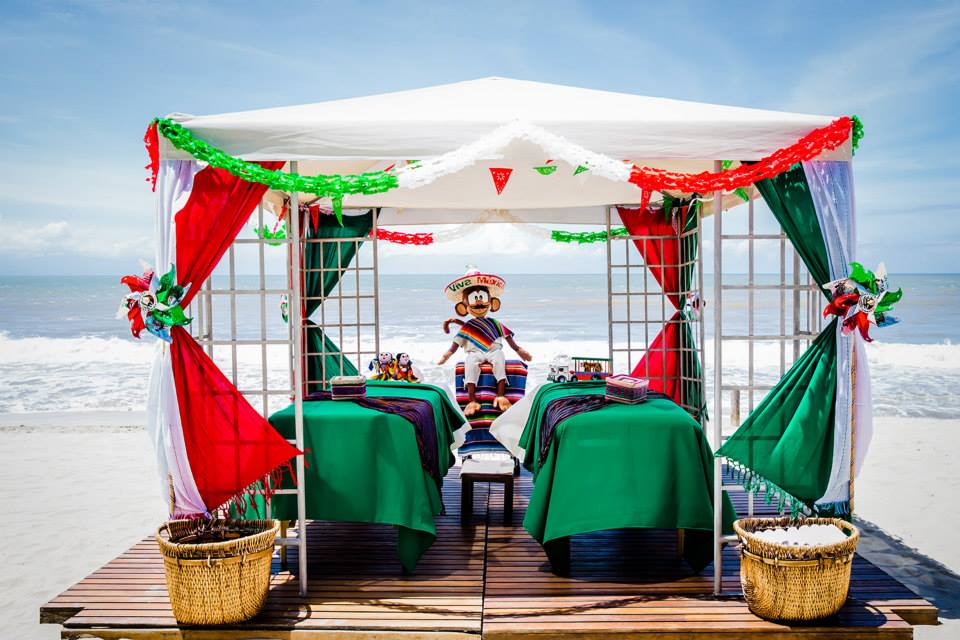 Riviera Nayarit, Mexico (October 1, 2013) – Spa-goers of all ages can now experience traditional Mexican culture as part of two new treatments at Grand Velas Riviera Nayarit's Leading Spa of the World. The Flavors of Mexico Massage for adults gives guests a holistic experience of Mexican tradition using colors, aromas and flavors, including a tasting of flavored tequila creams. A new addition to the resort's Kids Spa Treatment Menu, the Pancho's Marble Massage is a fun massage using traditional Mexican toys on the child's back, with a special present to take home afterwards. Prior to the new massage, or any of the spa's more than 60 treatments, adults are encouraged to unwind with a guided Hydrotherapy Ritual, included with all 50-minute massages at the resort or available for purchase by itself at an additional price.
The Flavors of Mexico Massage (50 min) for adults is a unique massage with energizing action that allows you to experience the color, flavor and aroma of Mexico. It seduces the senses, bringing wellbeing to the body and subtle sensations of the palate, through a tasting of tequila creams during the treatment. There is a choice of  flavors: coffee, vanilla or chocolate. The Flavors of Mexico Massage is $157 USD.
The Pancho's Marble Massage (25 min) for kids is a soft, fun massage with traditional Mexican toys, which provoke surprise and relaxation in the child. Toys include finger catchers, yoyos, marbles and wooden rectangles. After the massage, the child receives one of the toys the massage uses as a gift. The Pancho's Marble massage is $55 USD.
Grand Velas Riviera Nayarit is the only spa in the area that offers a Hydrotherapy Ritual, a water journey guided by a spa valet, calming the mind and body before treatment. Prior to enjoying the Flavors of Mexico Massage, guests go through the hydrotherapy experience, which includes a revitalizing shower, herbal steam and sauna, a dip in the two-temperature lagoon, time in the Jacuzzi and a final multi-jet Swiss shower.
Little Green Elf Facial, Bubble Massage and a myriad of other spa rituals make up the Kids Spa Collection at the Grand Velas Riviera Nayarit Spa. From the relaxing Glamour Facial to the Energetic Champion Sports Massage, kids spa treatments are offered year-round en-suite or beachside with spectacular views of the Banderas Bay. Before and after the Flower Shower Massage, the child is showered with petals from local flowers including bougainvillea and obeliscos, while kids can also get a Princess Manicure and Pedicure, fun colored hair extensions, get dress up makeup and more. Parents and children can schedule treatments together.
For reservations or more information, please call 1-877-418-2963 or visit Velas Resorts' dedicated spa website, www.luxuryspamexico.com.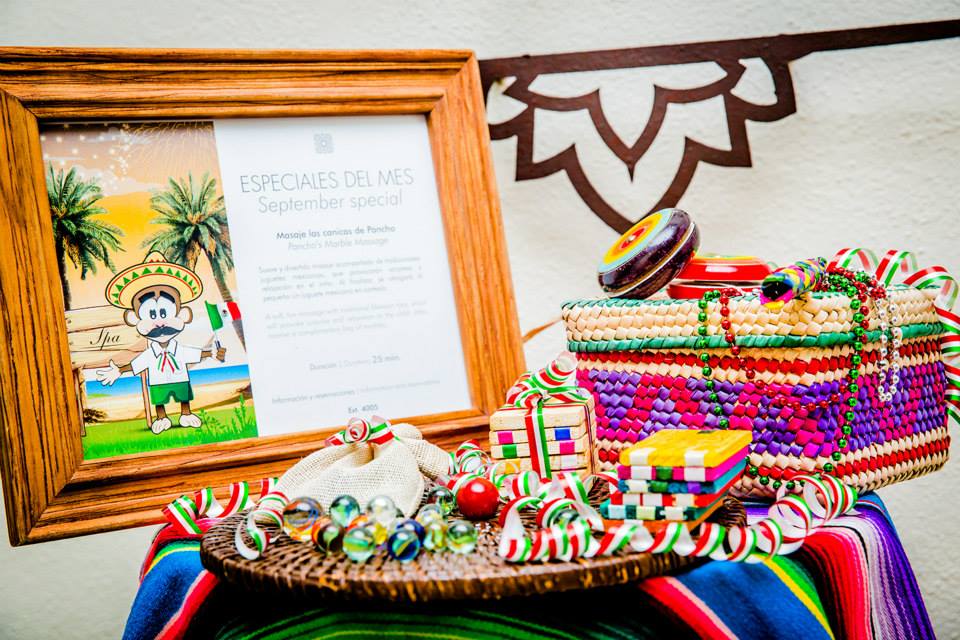 About Grand Velas Riviera Nayarit:
Grand Velas Riviera Nayarit, an all-suites and spa resort located just 15 minutes north of Puerto Vallarta on Banderas Bay, is a member of The Leading Hotels of the World and a recipient of the AAA Five-Diamond Award.  The resort features 267 spacious ocean-view suites.  The crown jewel of the resort and a member of Leading Spas of the World, the Spa at Grand Velas features 20 treatment rooms, over 60 spa treatments, gym and exercise room, spa boutique and beauty salon.  The family-friendly resort also offers tiered three-temperature infinity pools, tennis court, 25,321 total sq feet of meeting space and a Kids Club. Nearby are championship golf courses, numerous options for soft adventure, and the charming town of Puerto Vallarta with its many shops, art galleries and nightlife.  Grand Velas Riviera Nayarit has received numerous accolades within the industry, most recently named one of Forbes' 10 Coolest All-Inclusive Resorts, as well as a 2013 Best Hotel In Mexico and the #1 Hotel in Puerto Vallarta by U.S. News & World Report.
¿buscas la información en español?