Authentic Culture at "San Pancho Days" Festival
Nine days & nights of Mexican tradition color the friendly streets of our quiet neighbor to the north during "San Pancho Days," Sept 25-Oct 4.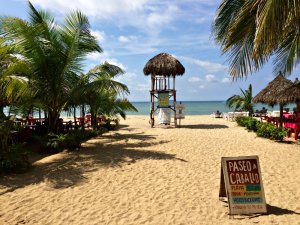 If you're looking for an authentic taste of Riviera culture, head to the charming streets of Mexico's own San Francisco, as our friendly neighbor village celebrates its namesake – Saint Francis of Assisi – during "San Pancho Days," Sept 25th-Oct 4th.
Celebrate Authentic Mexican Culture During "San Pancho Days"
When:
September 25th-October 4th
Where:
San Francisco (San Pancho),
Nayarit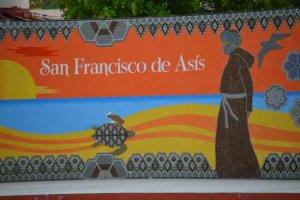 Little more than a scenic half-hour drive or bus ride to the north sits the "Cultural Heartbeat of the State of Nayarit." Bearing the same name as the U.S. city of San Francisco, our quiet neighbor village is known more commonly today as San Pancho. Its sleepy streets, gorgeous coast, and the untamed jungles of the Sierra Madres it borders make it a lovely, rustic escape from the bustling streets of Puerto Vallarta – especially during their annual festival, San Pancho Days (Sept 24th-Oct 4th). Nearly every city and village in Mexico hosts a similar celebration – often dedicated to their patron saint – and this is no different, as the nine-day fiesta honors San Francisco's namesake, Saint Francis of Assisi.
9 Days & Nights of Colorful, Family-Friendly Fiestas
A Riviera tradition for over 40 years, practically every building is festively decorated, as the air fills with the aroma of home-cooked food, streets overflowing with parades, live music, dancing, carnival rides, and charreria rodeos across town. Each night the party moves to a different neighborhood, costumed residents parading floats by candlelight.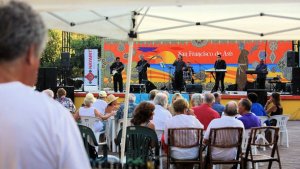 Saving the Best for Last
The wildest day of the festival is certainly its ending on October 4th, when all the city comes to life at a seemingly endless number events leading up to the final rodeo at 6pm. It isn't until midnight that the fireworks burst from "El Castillo" in or near San Pancho's central plaza, kicking off a party that – for many – lasts until sunrise.