Aeroméxico promotes Sensory Workshop by Casa Velas
by Manuel Calderón de la Barca
The prestigious Escala magazine of this renowned mexican airline, published in a three-page article this innovative idea made by Velas Resorts, Natura Bissé and Tequila Tres Generaciones that involves the five human senses; this is a fragment of the story:
Mexico Joins In
In a move from the spas' massage tables into the kitchen, Spanish cosmetics firm Natura Bissé called upon ten chefs to create dishes patterned after the company's aromatherapy-based Aroma Néctar oils, and then pair them with Tres Generaciones tequilas.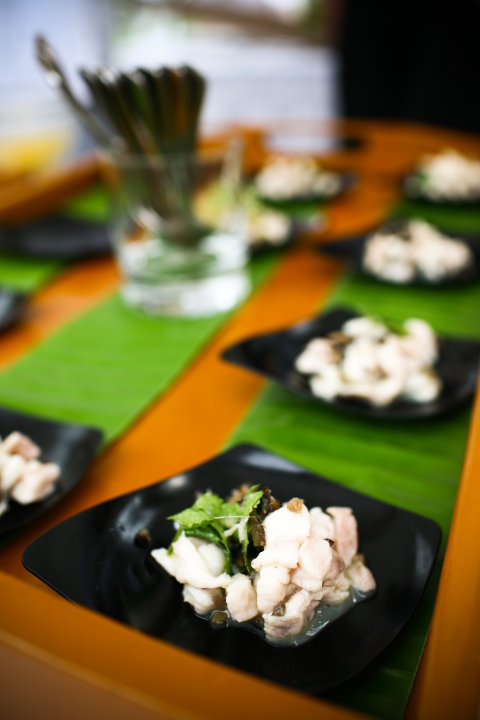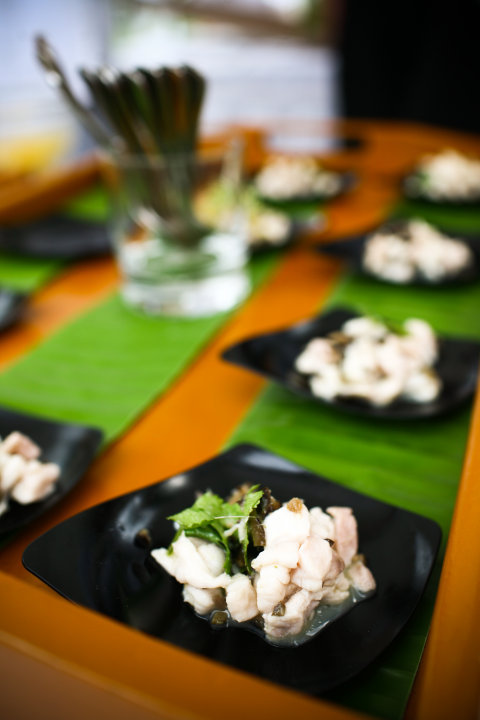 The first to follow the scent and sharpen her knives was Mónica Patiño, who maintains that, "Cooking enables us to have experiences involving all our senses." Her gastronomic equivalent to the Aroma Néctar Detox turned out to be a ceviche with orange and lemon zest, as she reinterpreted the oil's citrus, lavender, sage and juniper fl avors, intended to create a cleansing, purifying sensation.
On the other hand, Aroma Nectar Relax, designed to stimulate circulation, with such ingredients as rose, mint, sandalwood and patchouli, is rendered in a delicious cold pea soup containing peppermint oil.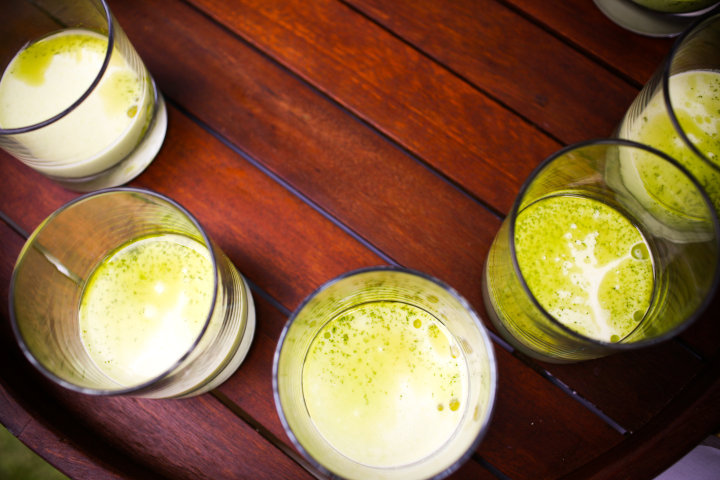 A smoked duck breast in a port wine reduction sauce featuring cardamom, pepper, fresh figs and hibiscus blossoms was used in the complementary dish for the Aroma Néctar Stimuli, whose main ingredients, amiris, cardamom, myrrh, incense, sandalwood and black pepper, are used in soothing pain-control treatments.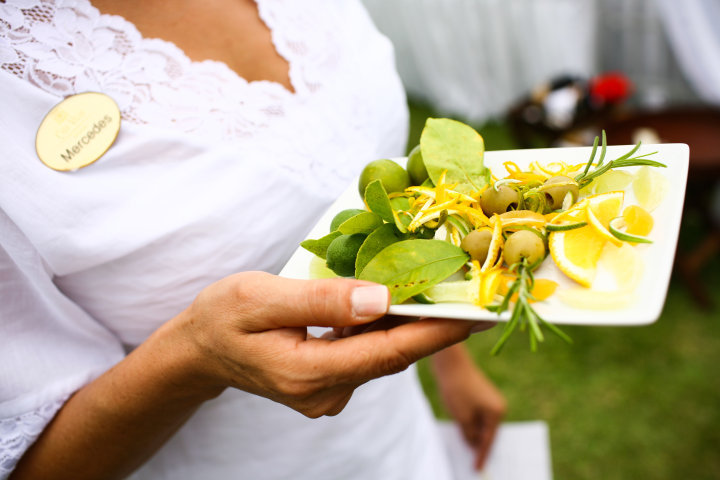 The above menu is served with the tequilas in several of Mexico's leading hotels as part of a Sensorial workshop, where a specialist explains the relationship between Aroma Néctar and the courses, an experience that was also available at the Beverly Hills Four Seasons at the time of the Academy Awards presentation.
Besides Patiño, other top chefs like Mikel Alonso, Enrique Farjeat, Rafael Bautista, Kazu Kumoto, Pedro Ortega, Enrique Olvera and Jorge Mijangos have embarked on this venture that off ers aromatic, exotic culinary creations to epicures.