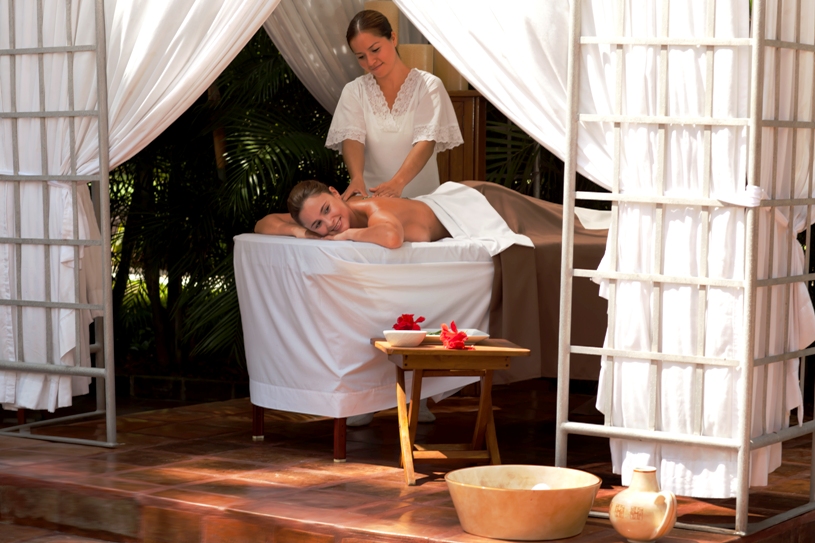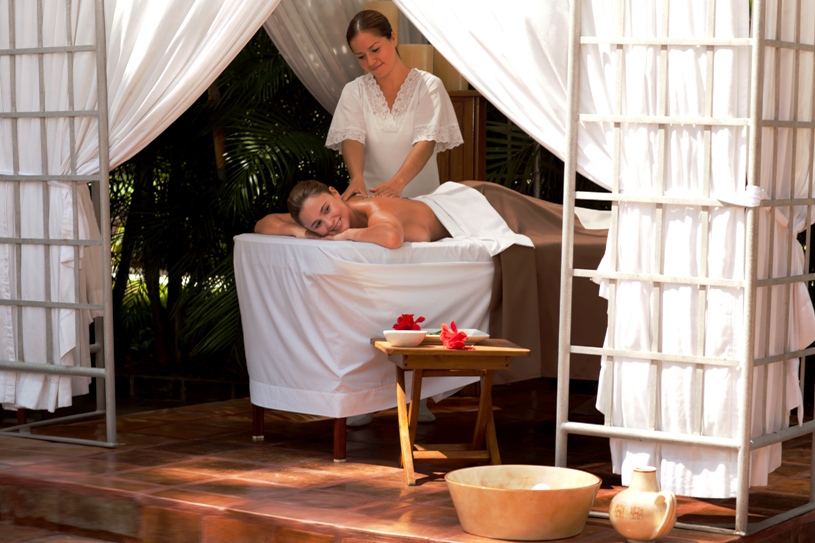 Such a magical place, immersed in an atmosphere of romance and luxury, would have to offer a very special massage to pay tribute to its Spa, member of The Leading Spas of the World. We present you with the Casa Velas Herbal Ritual. Experience supreme relaxation of the body with this aromatherapy massage, inspired by the traditional medicine of India.
A fragrant combination of select herbs handpicked from the Casa Velas Botanical Garden- cinnamon, clove, hibiscus, mint, spearmint, basil and lavender- is combined with rice in a compress that releases a warm natural essence to awaken the senses.
The meridians of the body are then stimulated with gentle manipulations of the herbal infusion, along with oils of sunflower, almond, sesame, safflower and jojoba, providing a profound sense of calm and wellbeing.