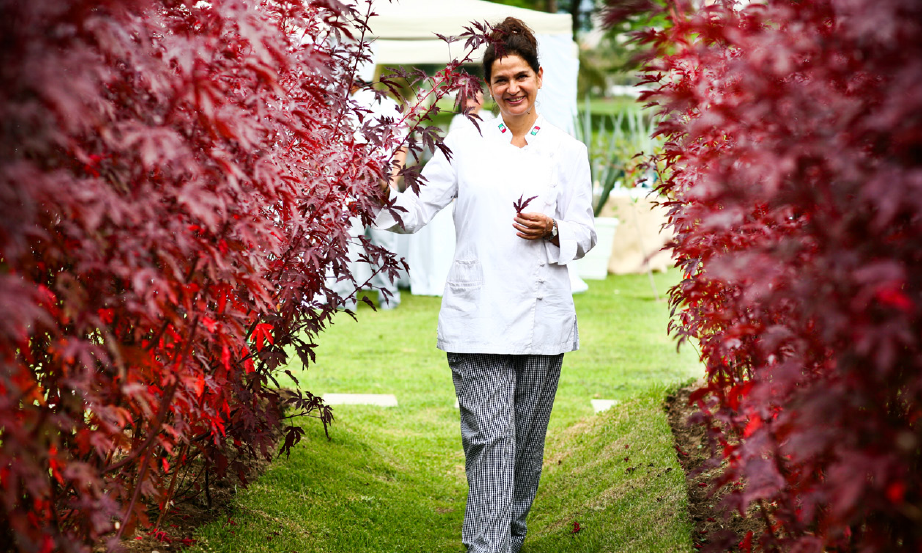 Located in Puerto Vallarta between the golden coast of the Mexican Pacific and the verdant jungle of the Sierra Madre Mountains, Casa Velas is a hidden paradise of tranquility nestled amidst the rolling greens of the Marina Vallarta Golf Course. The boutique hotel's enchanting archways and open spaces are reminiscent of the historic haciendas of Mexico, and its bubbling koi ponds, swaying palms and impeccable tropical landscaping create an ambiance of romance and intrigue.
 
Part of the enchantment of this secluded, luxurious Mexican getaway is experienced in the connection one feels to the wild beauty of Puerto Vallarta. Views of nature can be seen in every direction as you absorb stunning sunrises and sunsets and the warm climate the region is famous for. Even the dining experience incorporates the local surroundings; ideal temperatures and fertile soil create the perfect conditions for cultivating regional produce in the Casa Velas botanical garden.
 
A garden-lover's dream, the onsite botanical garden shelters over 30 varieties of organic plants including hibiscus, mint, spearmint, basil, coffee, raspberry, cactus, pineapple, orange, guanábana, strawberry, lime, rosemary, thyme, oregano and chilies. Grown naturally without the use of pesticides or chemical fertilizers, guests enjoy the botanical garden's produce in the form of sensorial beverages such as an agua fresca made of cucumber, basil and lime, fresh local seafood marinated in a blend of olive oil, organic thyme, rosemary, basil, oregano and spearmint, and an herb-infused Provençal filet mignon.
 
Aside from being a picturesque place for a stroll, the Casa Velas botanical garden is the perfect setting for the hotel's Sensorial Workshop and provides the herbs and seeds for a hot compress used during the signature Herbal Ritual at the Casa Velas Spa, a Leading Spa of the World.