7th National Folk Dance Festival of Puerto Vallarta
By Javier Machain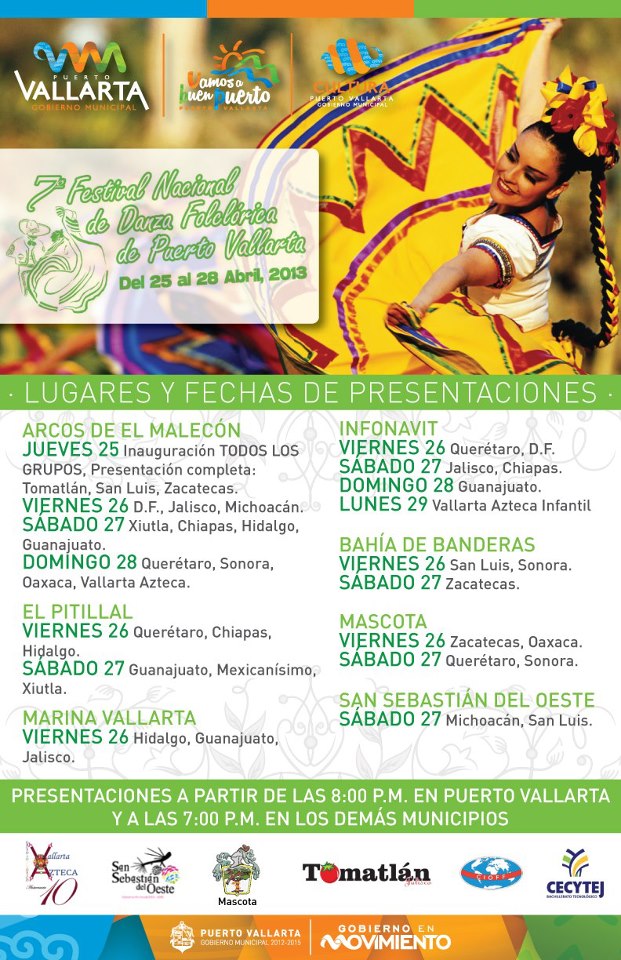 From April 25th to 28th, the 7th National Folk Dance Festival of Puerto Vallarta will be taking place. The event will also be celebrating in various organizations such as Bay of Banderas, Mascota and San Sebastián del Oeste.

Dance folk groups from Tomatlán, San Luis and Zacatecas, DF, Jalisco, Hidalgo, Michoacan, Chiapas, Queretaro, Oaxaca, Guanajuato and Sonora will please the audience with their presence, dance and colorful costumes, in each of the locations where they are performing.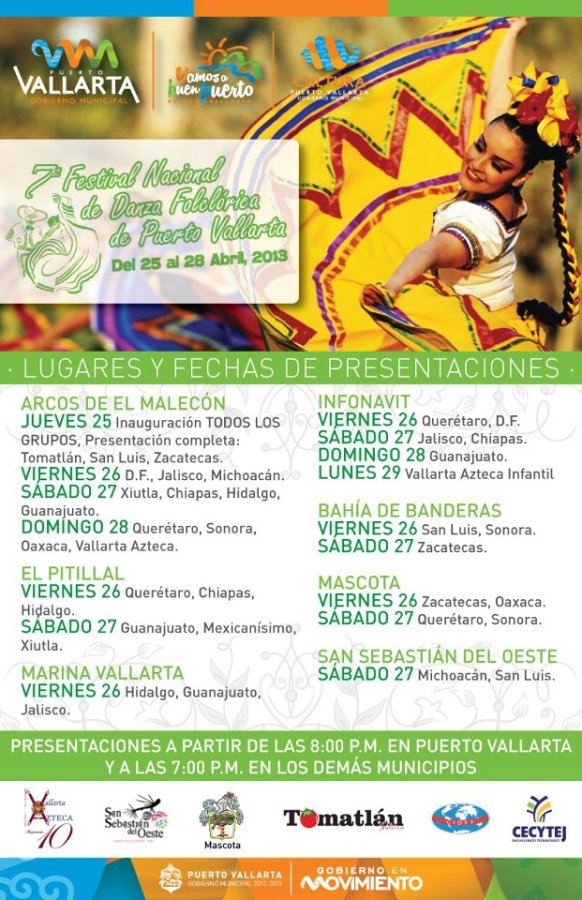 Related
Sofi Hernández

The most romantic moment is here, love is floating all around and the idea of marriage proposals is hovering around couples. And there are incredible…

Vallarta Nayarit Blog

Can you imagine a day in front of the sea with your favorite refreshing drink? A perfect day sunbathing, listening to the waves of the…

Sofi Hernández

Wellness Getaways are those that you can include in their itinerary activities related to experiences that balance your being.