7 Smart investments for this Black Friday and Cyber Monday 2019
Black Friday and Cyber Monday are excellent opportunities to get ahead of our Christmas gift shopping or to buy the item on our wish list that we've so longed for. However, the bombarding of offers and marketing messages is something we must be aware of.  Instead of misspending, the best decision is to invest when making a purchase and make good use of the hard earned money on this 2019.
Perhaps, one of the best investments on this Black Friday or Cyber Monday is travel experiences, because they last more than any material things, not to mention the lifelong memories they bring. A getaway involves more than a monetary transaction which is why here are some travel tips for one of the most popular destinations in Mexico to help you look out for the best deals.
Marietas Islands
An ecological refuge that consists of uninhabited islands, a water so clear you can see reefs 10 meters deep. They're also the habitat of birds, a vast diversity of fish and dolphins, plus you can even see humpback whales during winter.
Rhythms of the Night
A tour that sets off on a sunset voyage aboard a catamaran to the coast of Playa Escondida in Las Caletas, taking you to the heart of the jungle and featuring a staged setting of a mystic show whose theme is respect and love for the natural world.
Romantic dinner on the Cuale river
River Café is an excellent option to enjoy with your loved one amidst a natural environment with an exclusive local art decoration.
Adrenaline packed activities
If you're up for a challenge, then you must try the wide array of adrenaline-packed activities that this park has to offer, featuring suspension bridges over all-terrain vehicles, zip-lines between mountains or free fall rappelling.
Sailboat ride
Sail the Pacific aboard a beautiful sailboat while admiring the company of beautiful dolphins and sea turtles, and cool off with a dip in the fresh blue waters.
Diving
Scuba diving is one of the experiences that you cannot miss when visiting Vallarta and Nayarit. Within these destinations, you'll find Isla del Coral or Isla Corbeteña whose secluded locations are ideal for exploring their underwater caves with ease.  
Pirate Ship tour
Travel the sea like a true pirate in a Spanish galleon aboard the Marigalante ship. This fun voyage also includes water sports such as snorkeling, kayaking, and banana ride.
Vacation in an All-Inclusive resort
Resort offers also stand out during Black Friday or Cyber Monday. Velas Resorts, whose three properties in Puerto Vallarta offer an All-Inclusive plan, has created a deal where you can choose the additional experiences you want to have during your vacation.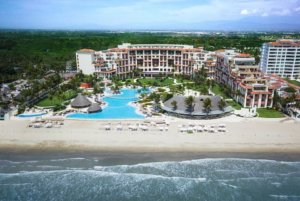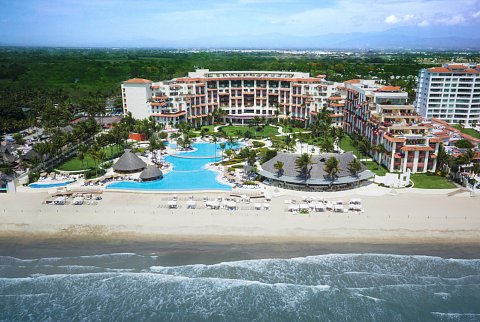 Now that you have options to invest your money effectively during the best Black Friday and Cyber Monday deals of the year, don't forget to check resort and tour offers in advance, as well as making sure you stick to your budget.