5 romantic ideas to surprise your better half at Vallarta
The most romantic moment is here, love is floating all around and the idea of marriage proposals is hovering around couples.
And there are incredible ideas to confess your intentions to formalize your relationship, or simply celebrate love! The selection of romantic moments that Grand Velas Riviera Nayarit has prepared, is just phenomenal.
What will be your favorite? Let's get started:
1. From a fairy tale
With the beautiful sunset of Puerto Vallarta in the background, the marriage proposal can be like something out of a fairy tale with a wholly romantic experience. It is the time to give the engagement ring by the pool accompanied by a mermaid, it also includes a delicious picnic and champagne to celebrate.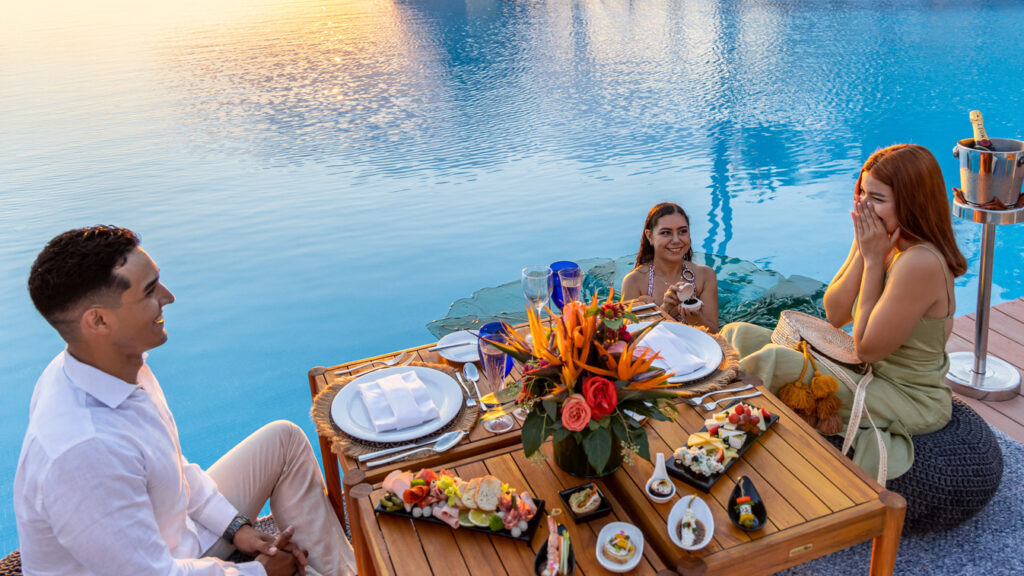 2. Over-the-top proposal
Just imagine jumping from a plane at 8,200 feet high. As you descend in free fall at a speed of more than 620 miles per hour, you pop the famous question: "Will you marry me?" It sounds fascinating, and it actually is. This ingenious idea will take you on a flight over Puerto Vallarta. At the moment you touch the mainland, a 150-roses bouquet will be waiting for you! Delight the palate with a cheese board and sparkling wine.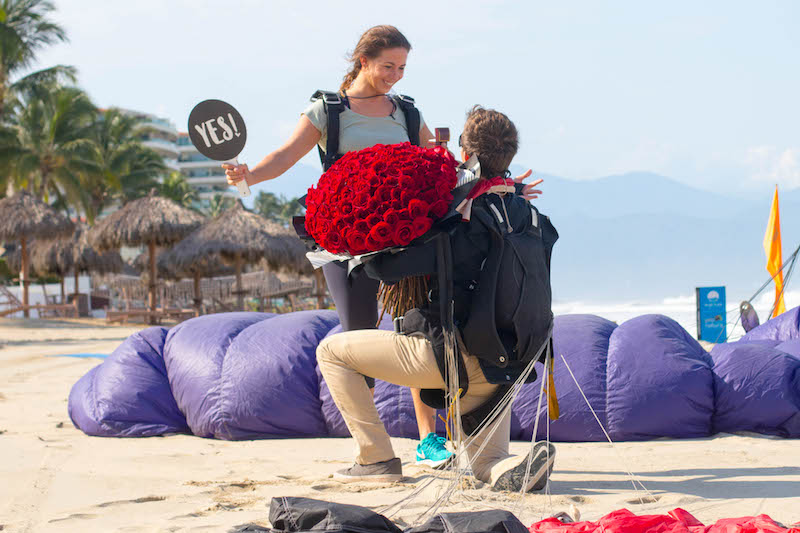 Have you got the "Yes"? Congrats! Plan a time to toast for love with one of these options:
3. Picnic by the sea
The ease of a picnic, but with a touch of elegance: rugs, wines, duck terrines, and the spectacular view of the sea. An unbeatable set to share special moments together.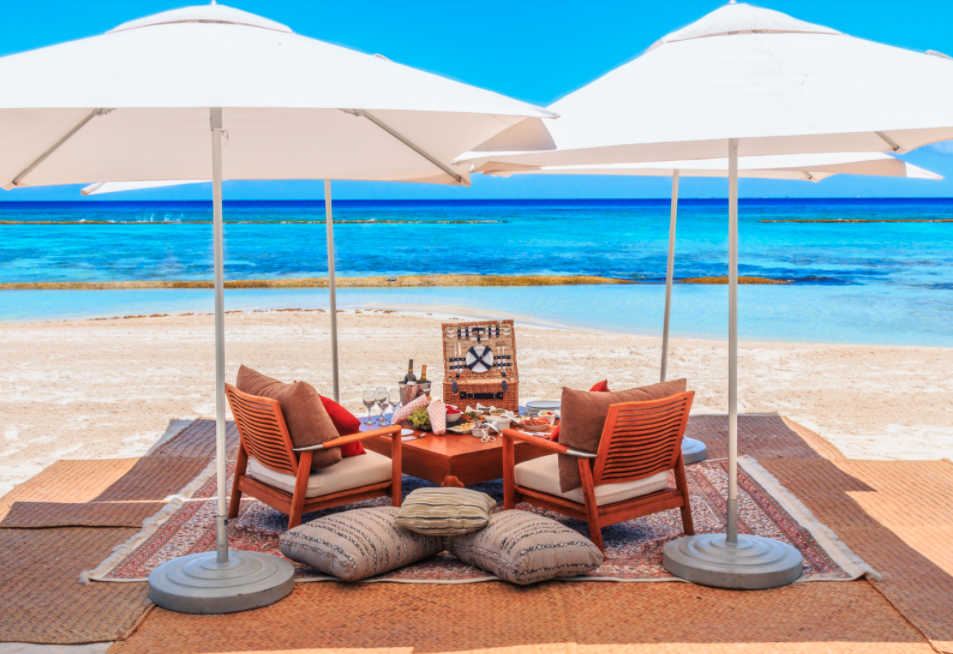 4. Flavors symphony
A dinner with the chef's signature, which will be printed on the menu to remember this moment forever. The restaurant is of your choice, according to the style of cuisine you wish to try on this occasion: French, Mexican, Italian, or Asian.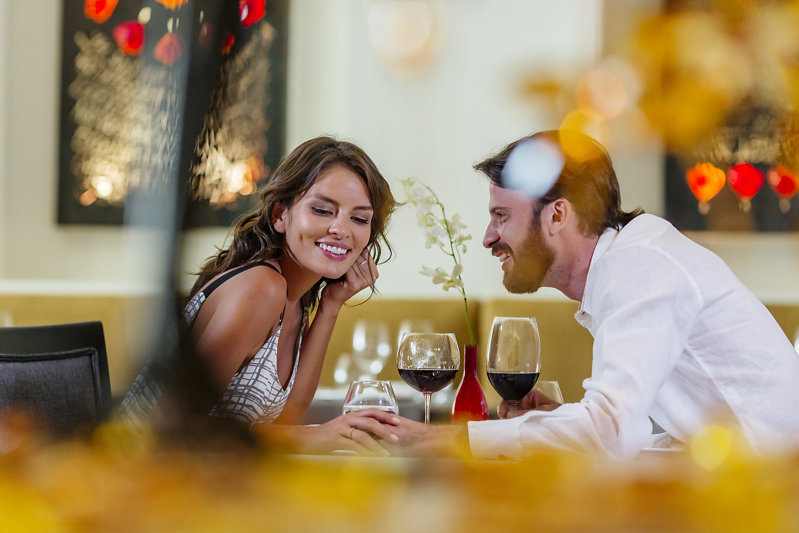 5. Dinner under the stars
Enjoy a signature menu on the beach under the starlight with the notes of a saxophone accompanying the evening.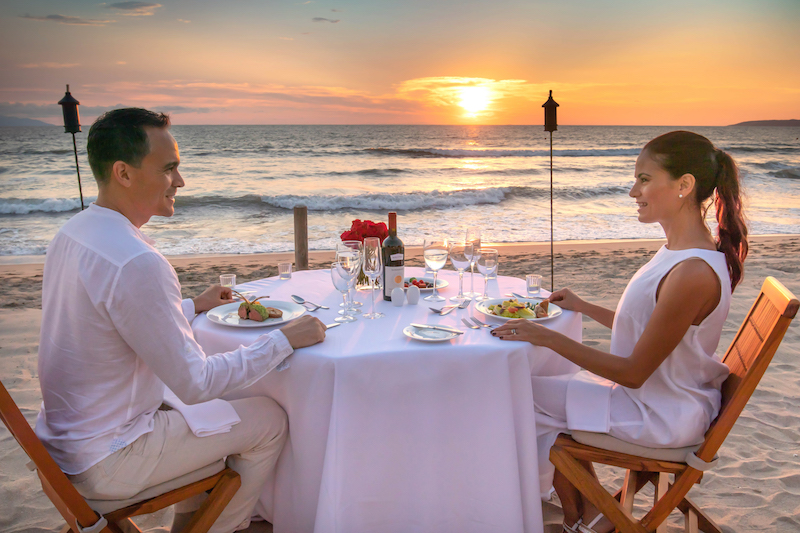 More than incredible! You may have picked your favorite one by now, don't you?