Easter week is synonym of beach, isn't it?
If you are wondering: what to do this year… Or if you are still looking for an amazing place to spend your vacation, here you have the 10 unmissable experiences for this Holy Week 2016 at Vallarta-Nayarit:
Walk through the malecón

You can't miss the Malecon or boardwalk, this is the most traditional thing to do in Vallarta; you will have an excellent panoramic view of Puerto Vallarta, perfect for a selfie! There are plenty of restaurants that offer a great view to the beautiful sunsets.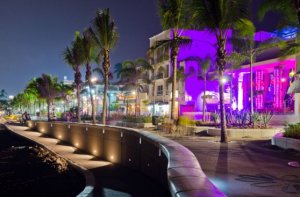 The malecon is full of sculptures; take the free tour, you will be given a refreshing drink and introduced to each piece of art.
Sayulita or San Pancho

One of my favorite places, and of many other vacationers. These mystic and colorful towns give you a taste of Mexico. All type of board sports can be found here; if you want to try one of them for the first time, lessons are offered so you can become a master of the waves.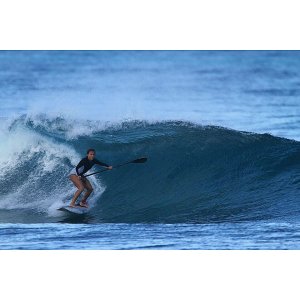 In Sayulita I ate one of the best burgers in "Don Pato's" bar. San Pancho is quieter; as a curious fact, many rock bands found in this town the inspiration to write their songs. If you are lucky you can find some famous people because in recent years these places have become their favorite ones.
Marietas Islands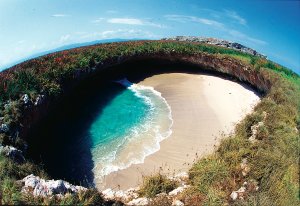 It is a group of islands, three to be exact; the most attractive one has a beach inside of it. It has been chosen as the scenery of multiple Mexican and international films. Many places offer tours with different prices, it depends of what you're looking for.
Tip: If you do not have a waterproof case for your phone or camera and you want to take pictures, get a plastic bottle with screw cap so you can put your device inside it with a towel to keep it dry.
Go to the nightclub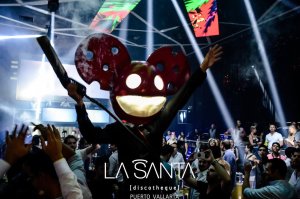 If your plan for this Holy Week is party, Puerto Vallarta never takes a break; every single evening clubs and bars are opened, you'll spend unforgettable moments with your friends.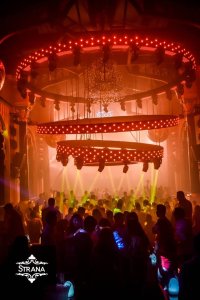 Along the malecón you will find a variety of clubs and bars for all tastes and ages. In particular, I prefer La Vaquita … their "micheladas" are yummy.
The Caletas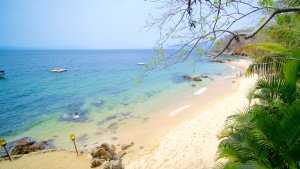 A private beach property of Vallarta Adventures, quiet and secluded. You can practice various activities like snorkeling, diving, kayaking and even paddle through crystal clear waters. There is  also a zoo where you can see typical animals of different species.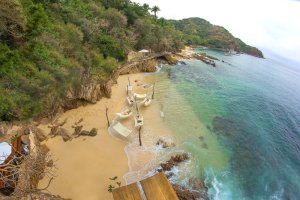 Vallarta Adventures has two types of tours, one called "Las Caletas" and the second one (the most interesting one) called "Rhythms of the Night" with dances, shows and dinner under the moonlight.
The Eden
Famous for being the main setting of the movie "Predator" in which "Terminator" (Arnold Schwarzenegger) participated.  Go and take a pic with a predator or in the helicopter that was used in the film!
It has a restaurant where you will eat delicious seafood. Its natural pools, slides and waterfalls are perfect for a dip. You can also slide down the zip line.
Cuale Island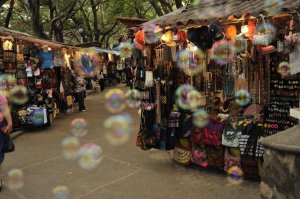 It is located right in the middle of downtown in the Romantic Zone of Puerto Vallarta. It has a cultural center where you can get enrolled in workshops or enjoy plays at the theater, there is also a little arts & crafts market. It is the perfect place to buy a souvenir, as well as a good walk or even work out.
Botanical garden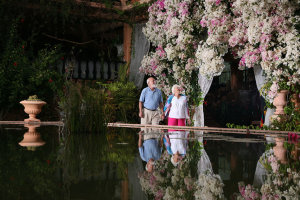 With an area of 8 kilometers of tropical dry forest, it is a great attraction with more than 3,000 species of plants. It is focused mainly in the observation and propagation of orchids (more than 100 species).
Pirate Ship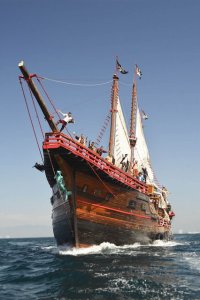 Ideal for the pirates and ships lovers. This attraction transports you to an unparalleled world. Dare to travel on an authentic Spanish Galleon where you will eat, laugh and enjoy a show performed by pirates.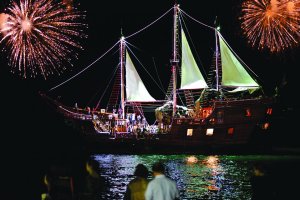 There are two types of trips, one during the day and the other takes place at night; the last one is the most spectacular because you will enjoy amazing fireworks and the lights of the buildings that stand out against the dark background.
Romantic Zone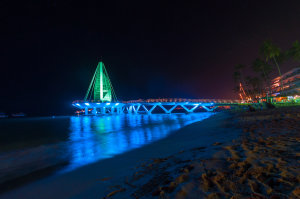 Finally, the Romantic Zone or "Old Vallarta" is the most beautiful part of the city. Its cobbled streets and traditional architecture make it special for a walk. It has restaurants and bars to enjoy delicious food and drinks.
It is near Los Muertos Beach, one of the most visited beaches in Puerto Vallarta, and the attractive candle-shaped pier, illuminated at nights.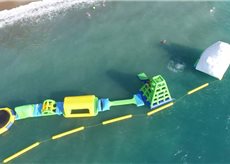 In addition to these attractions, Holy Week 2016 in Vallarta-Nayarit will host festivals like Reggae and sporting events like Roxy Fitness. Recently an inflatable has been placed in the sea, behind the Mega Commercial in "Camarones Beach", so you can spend a good day in company of friends or family.
Get ready to spend this season here, take some great pics and show them in your social networks!
Photo credit: La Santa, Strana, TripAdvisor, Expidia, BarcoPirata