Travel Journal of Puerto Vallarta
For those of us who visit Puerto Vallarta from big, crowded cities, the lifestyle in the port can make it seem like there's no notion of time. I wanted to escape a for few days to this little, comfy beach town to start planning my next project; and the experience could not have been more pleasant.
Tall palm trees line the main pool and beach cabanas lie just a few steps from the aquabar, where sophisticated tailored cocktails and tropical prepared coconuts parade in front of your eyes endlessly. Enjoying an atmosphere of adults-only relaxation creates a brief space for parents traveling without children, couples celebrating dozens of years of sharing together, young lovers who seek the tropical romance of Puerto Vallarta, and even for lonely travelers like me, with only one objective: rest and privacy.




An invitation to forget about everything except delightment of the senses is what Casa Velas designs, with exquisite taste for guests to enjoy, whether tasting their best wines during an afternoon on the terrace with clay-tiled floors and Mediterranean style awnings, or during the lively nights at the Beach Club by candlelight, with the dimly-lit pool overlooking the beautiful Bay of Banderas.
Suites boast great views of the golf course with enviable privacy. Opening the door to my terrace I discovered an intimate garden surrounded by leafy bushes, where I could enjoy hours of relaxation in the immersion pool – making sure to order suite service before starting my ritual.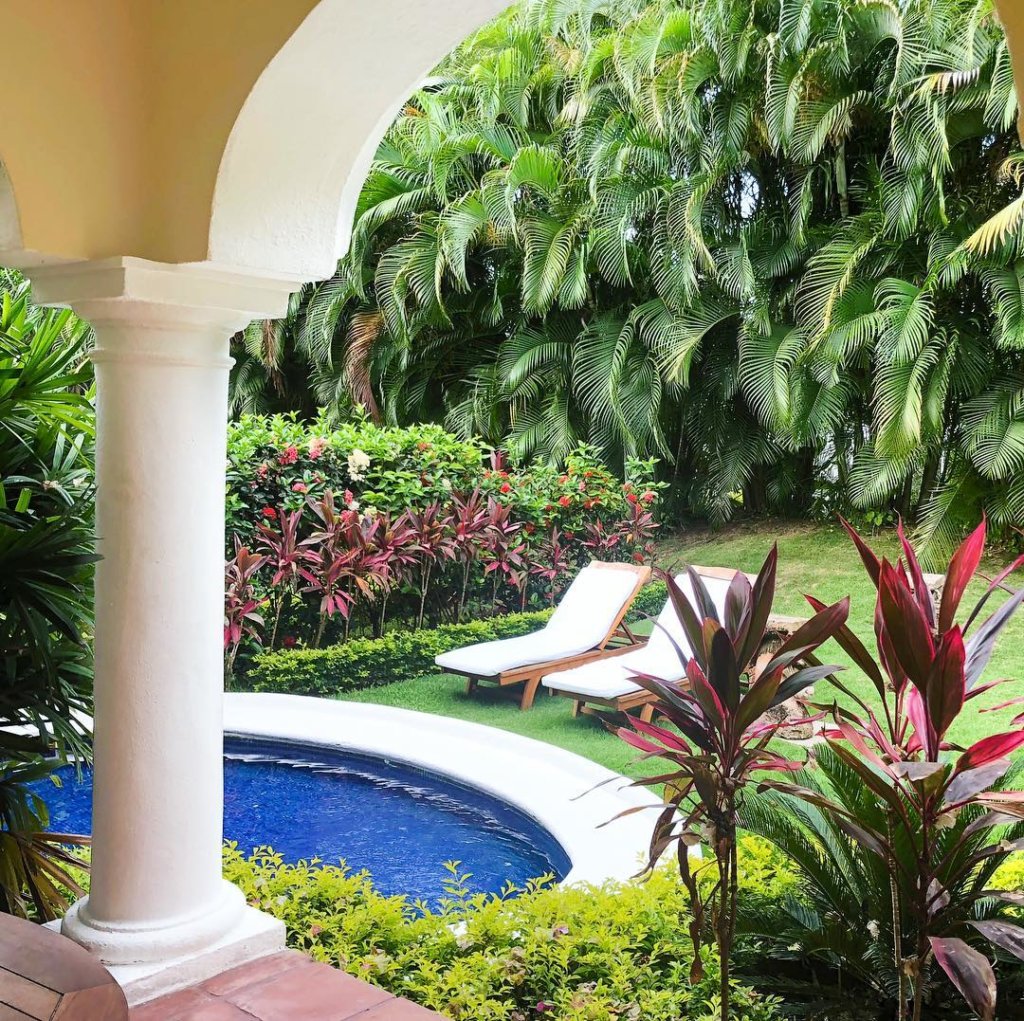 Cuisine at Casa Velas deserves a separate mention, not only because it is an All Inclusive hotel, but because the options tend to become monotonous during long hotel stays – and mine was a seven-day one. It is definitely not the case at this boutique hotel; every day a surprise was waiting for me in Emiliano, the elegant restaurant with three tiered floors, high ceilings and huge windows for admiring the terrace. The menu has been awarded Four AAA Diamonds, which was evident in the  tuna crusted in dried chilli seeds and fresh herbs, served over a steaming cilantro risotto and yellow mole, or the exquisite beef petit chateau over cinnamon-scented cabbage and veal jus with chili pepper pesto. As if the menu of more than 20 options was not enough, every Sunday the restaurant presents a selection of dishes, also rated Four Diamonds, from its sister restaurants Frida, Lucca and Piaf at Grand Velas Riviera Nayarit. Insuperable.


Trying to describe the luxury of this boutique hotel would not do it justice, so I'll let the images speak for themselves.


by Karime Infante