A truly relaxing getaway
Have you ever felt the need to make a stop, pack your bags, and travel to a beach to rest leaving the tours and adventure for the sake of relaxation? My wife and I have done it, and the most recent occasion led us to Puerto Vallarta, as we were seeking for an oceanfront relaxing getaway to spend many hours sunbathing and be pampered.
In Casa Velas we found the perfect, small refuge with the decadent and stylish beach lifestyle.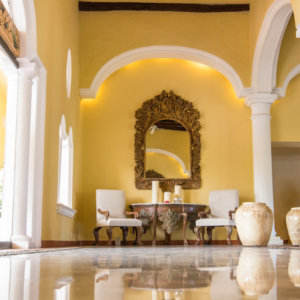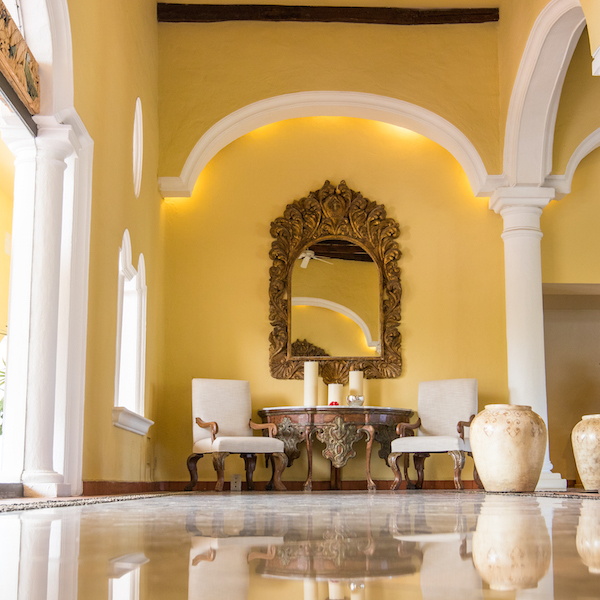 We were surprised with a subtle aroma of citrus and lavender as we entered the hotel, and soon we discovered the essence is crafted with freshly extracted ingredients grown in their own botanical garden. This precious token is part of the amenities the hotel spoils guests. By the way, once we got back home we adopted the ritual of dropping a few drops on the pillow before bed, to fly back to this paradise in a second.
We did spend very pleasant hours at the ocean club during the day, that later dresses up in elegant candlelit to set the ambiance for romantic dinners; a different specialty is served every evening from pasta and lobster to Argentine barbecue. The fine attention received by the waiter staff is superb. 
This is an intimate hotel so expect to have a personalized suite. Ours had charming sculptures by local artist Sergio Bustamante and an expansive terrace exclusive for us.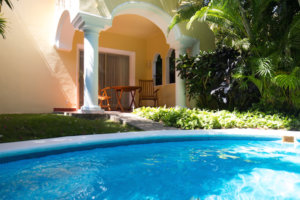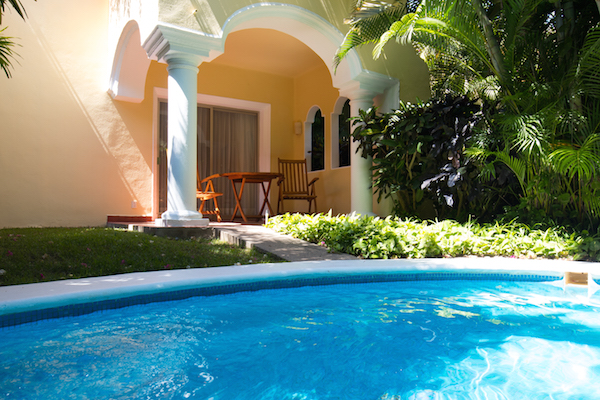 We booked a couple's massage at their spa, preceded by a relaxing hydrothermal circuit, to then be directed to a cabin to receive the massage. Therapists are very professional and skilled. I am sure any massage we had chosen would have been exceptional, but the experience as a couple is absolutely above the line.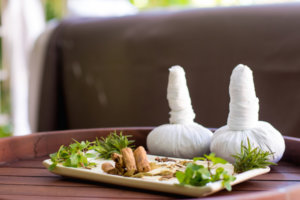 I must say that after our stay at Casa Velas, this romantic boutique hotel has become our reference for a relaxing getaway.
Thanks for everything.
Jacob R.
Would you like us to publish your insights about your recent trip to Puerto Vallarta – Riviera Nayarit?
Write to: contacto@vallartanayaritblog.com