Vegetarian Restaurants in Vallarta-Nayarit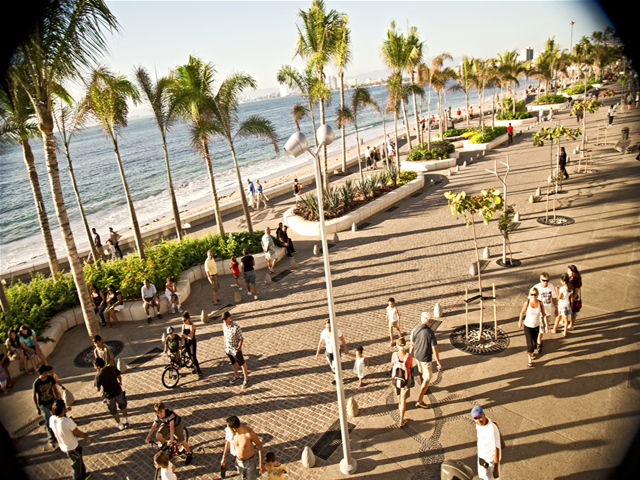 We all know that eating healthy is essential but what do you do if you're vegetarian in a place where so many people still prefer typical Mexican dishes made with meat and other animal products? You might be happy to find out that Mexico also has a significant population of people who have joined the vegetarian culture.
The Academy of Nutrition and Dietetics in the United States (among other organizations) state that a properly planned vegetarian diet is healthy and nutritionally adequate. A meatless diet benefits in the prevention and treatment of certain diseases, and to top it off, the dishes can be delicious. But…. are there vegetarian restaurants in Vallarta-Nayarit?
Most restaurants in the area offer a varied menu including salads and soups, but it can often appear that there are no restaurants strictly dedicated to vegetarian cuisine. Thankfully for vegetarians and lovers of vegetarian cuisine, this is not the case. Here are some vegetarian restaurants you can visit in Vallarta-Nayarit.
Planeta Vegetariano
This Puerto Vallarta vegetarian restaurant offers an all-day buffet at an affordable price. It is located in the center of the harbor on Calle Iturbide number 270. It's also worth mentioning that it received a TripAdvisor® Certificate of Excellence for 2014.
100% Natural
This Mexican chain offers a variety of vegetarian dishes to satisfy the most discerning palates and cravings of visitors seeking vegetarian restaurants in Puerto Vallarta; the Vallarta location is in the Lazaro Cardenas Colonia at 1630 Francisco M. Ascencio Boulevard in the hotel zone. It has a family friendly atmosphere and is open for breakfast, lunch and dinner.
Roots
This vegetarian restaurant is also a juice bar. Each of its dishes has its own special touch, color and the unique aroma of vegetables and organic ingredients. The place easily allows for comfortable socializing with friends and family. Roots is located in Bucerias right on Lazaro Cardenas street, number 40.
Now you know of at least three vegetarian restaurants to go to in Vallarta-Nayarit! As soon as you have a chance don't hesitate to look for these locales- each is easy to find on foot, on public transport or by taxi. Even if you're not a complete vegetarian you may enjoy the Mexican spin these restaurants take on vegetarian cuisine.
Also, remember that many if not all restaurants do offer at least one vegetarian option on their menus- even taco stands often serve quesadillas! Don't be afraid to ask your server for a meatless or vegan version of meat-based courses on the menu. They should be happy to oblige with tasty grilled vegetables, beans, rice and much more.