Grand Velas Riviera Nayarit Introduces its New Vegan Menu
With a night filled with fruits and vegetables, Luxury All-Inclusive Resort Grand Velas Riviera Nayarit presented its new vegan menu, now available in its three specialty restaurants (Mexican, Italian and French cuisine).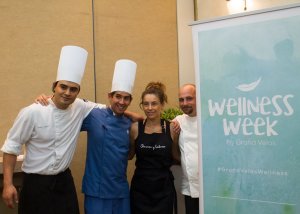 It all began with Wellness Week, a week that filled the Riviera Nayarit with harmony, peace and wellbeing, where experts in the field gave talks, imparted workshops, and offered cooking demonstrations as well as teaching yoga and other practices.
On Friday, August 28th the resort's Executive Chef Claudio Hotter and Chef Miguel Bautista welcomed guests at 8:00p.m. for a special dinner, composed of 4 courses: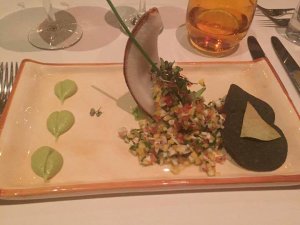 Sinaloa-style white coconut ceviche with mango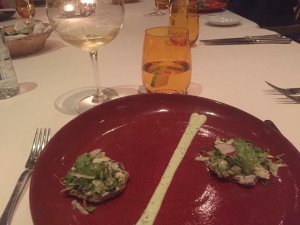 Frida and Diego's Favorites: Corn sopes with beans, sautéed zucchini, cilantro and vegan cream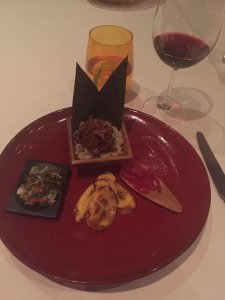 Mayan pibil: Mayan-style mushrooms served with brown rice and fresh tortillas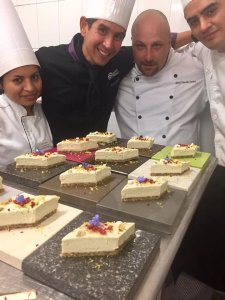 Colima Citrus Explosion: Colima lemon vegan cheesecake with agave syrup and freeze-dried fruit
At the end, attendees had the opportunity to take a meditation class overlooking the sea.
Chef Miguel Bautista is a promoter of health and has over 20 years of experience in vegan cuisine. He currently has his own YouTube channel, participates in television programs and is Co-founder and Executive Chef of Vegan Planet Mexico.
Bautista is now designing and providing education to the staff of Grand Velas Riviera Nayarit as well as sister properties Casa Velas and Velas Vallarta so that they may offer their guests truly healthy and delicious plant-based menu options.  
If you would like to sample Chef Miguel Bautista's cuisine, you may do so during the Food & Art Fest by Grand Velas, to be held at Grand Velas Riviera Nayarit from November 14th-16th, 2016. Visit the website for more information: Riviera Nayarit.
Enjoy the beautiful beaches of the Riviera Nayarit as you pamper your body in a healthy way, with this new menu of nutritious and delicious dishes.