The Wine Fest 2014 Puerto Vallarta is coming
Translated by Nyima Bieber
"At this festival the wine is always the most important aspect"
The eight edition of the Wine Fest is coming up and its organizers have made the event official. Sommelier Agustín Rodríguez and businessman Luis Angarita shared the official festival program in the company of several Vallarta-Nayarit restaurateurs. This year it will take place from March 20th-27th and will include the participation of 11 restaurants and 6 hotels in the Bay of Banderas.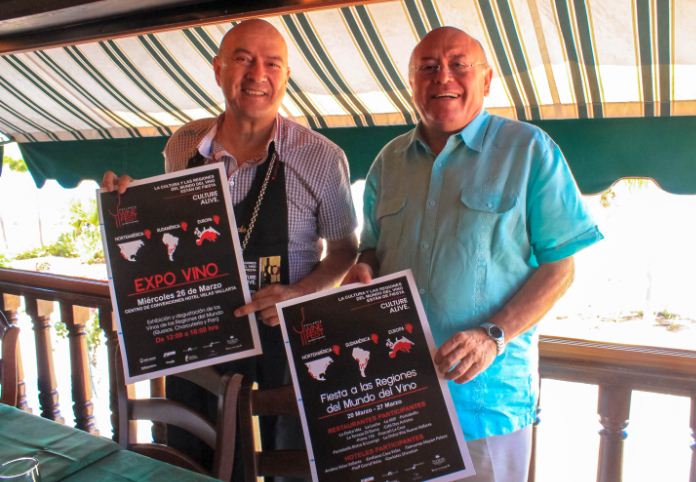 On this occasion the stars of the event are the three regions selected to showcase their wines. From North America: Mexico and Baja California, from South America: Argentina and Chile, and Italy and France will represent Europe.
Among the highlights for this eighth edition are the Expovino, where wines will be offered to restaurateurs, hoteliers, and even the public at very low costs; the idea is to promote the culture of wine in our country among those of us who live in the area and tourists alike. A popular festival will also be held in the Lazaro Cardenas plaza, as, according to Augustín, "wine brings people together"; this is predicted for Sunday, March 23rd where a "tacos and wine" party will be made even livelier by music. The cost of the tasting will be from 10 to 20 pesos per glass (depending on the type of wine).
There will also be competitions, for painting with wine (in which artists and students are invited to participate), wine-themed sand sculptures on the beach and of course, wine pairing, in which they seek to involve Tapatios, or Guadalajarans. At this festival the wine is always the most important aspect.
The Wine Fest 2014 also seeks to educate restaurateurs, hoteliers and culinary students about the world of wine and how to enjoy and differentiate them; all to provide better service to tourists.
This is a unique event in the country- none others compare. Don't miss the opportunity to learn a little more about this culture; enjoy a glass of wine and a wonderful ocean view and reserve your space at one of the host resorts: Grand Velas Riviera Nayarit, Casa Velas and Velas Vallarta among others.
View the program here
¿Buscas la versión en español?