La Tuba: A tropical drink for this summer in Puerto Vallarta
With an exquisite flavor between sour and sweet, La Tuba is one of the most traditional drinks in the state of Jalisco. In Puerto Vallarta you can find it in the entire area of the malecon until Los Muertos Pier. This summer you can refresh your body with this delicious drink.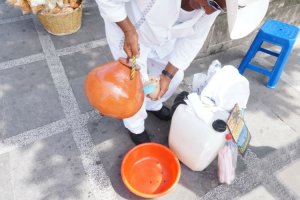 La Tuba is made with two main ingredients: Coconut cream and apple vinegar. Some people sells it pure; the liquid of the coconut plant is extracted and it is complemented with small pieces of apple and walnuts.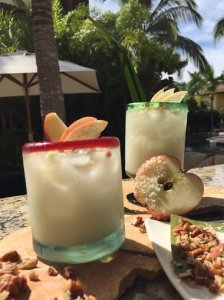 This drinks was created in Africa, where the population knows it as "legmi". In our country, Colima city is the pioneer in producing it. Its history dates back to the Colonial Era of Fray Antonio Tello, who invented the extracting process of Tuba in Mexico.
To obtain the coconut cream, the "tuberos" climb the palm tree twice a day, one in the morning and one in the evening. Once they are up, they make cuts in the trunk of the palm and then, place the extraction in a special container.
Tuba production has extended to other states of the country. However, you can enjoy the original in Colima or Jalisco. If you have tasted it, we would like you to share your opinion. Remember that Tuba is an art and a delight for the palate.
Photo credit: Four Seasons