Insta-Worthy Cooking Class: Cooking Classes and Foodie Photography at Velas Resorts
Whether Instagram's your favorite app or you've never posted a picture to it, you can now create amazing images to post during your stay at Velas Resorts. And attention Foodies, because this is especially for you. Velas Resorts now offers a new Insta-Worthy Cooking Class and Instagram Photo Tour experience to help guests not only prepare delicious dishes but capture great shots of them to post on Insta.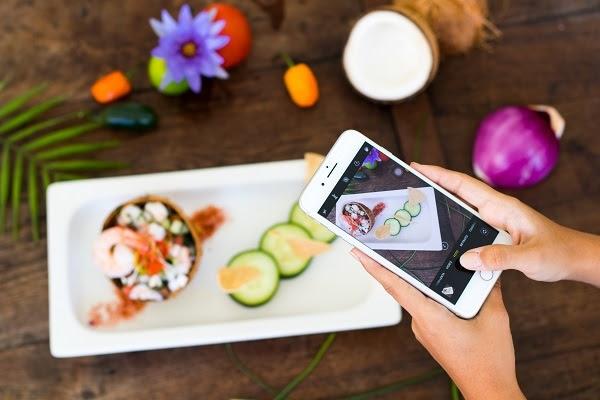 Ready to find out more? We'll fill you in on all the details.
Our exclusive resorts on the Mexican Pacific now offer gourmet gastronomy lessons and guidance for capturing the perfect dish, worthy of sharing on Instagram.
Classes at AAA Five-Diamond resort Grand Velas Riviera Nayarit are led by Executive Chef Guillaume Morance and by Mexican television celebrity Chef Yolanda Yanar at Casa Velas and Velas Vallarta.
To create a delicious seafood dish, the chef takes guests to the La Cruz de Huanacaxtle market and helps them choose the best ingredients for their recipe. At the resort, guests will learn how to prepare culinary creations before receiving a lesson with tips and tricks for taking the perfect foodie photos.
At Casa Velas and Velas Vallarta, in addition to the cooking lesson, guests will also learn more about Instagram and the best hashtags to use for their photos to be discovered.
The Best Tips for Capturing Memorable Moments
In order to take full advantage of a trip to some of the most beautiful destinations in Mexico, it's never a bad idea to brush up on your landscape photography. And for this, Grand Velas Riviera Nayarit, Velas Vallarta, and Grand Velas Riviera Maya resorts offer the Instagram Photo Tour experience, where guests learn directly from the resort's social media managers about lighting, exposure, angles, and editing apps to achieve the perfect shot.
Be Part of the Hashtag
If you would like to take part in the Insta-Worthy Cooking Class or Instagram Photo Tour, simply visit velasresorts.com. We guarantee the experience will be memorable and colorful – just like your new Instagram photos!
By Stefany García.