Botanical Cocktails
What a better way to experience Puerto Vallarta's sunsets than with good company and a delicious cocktail or mocktail made out of organic ingredients?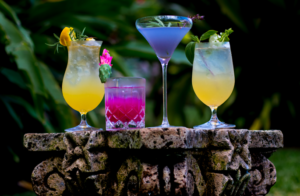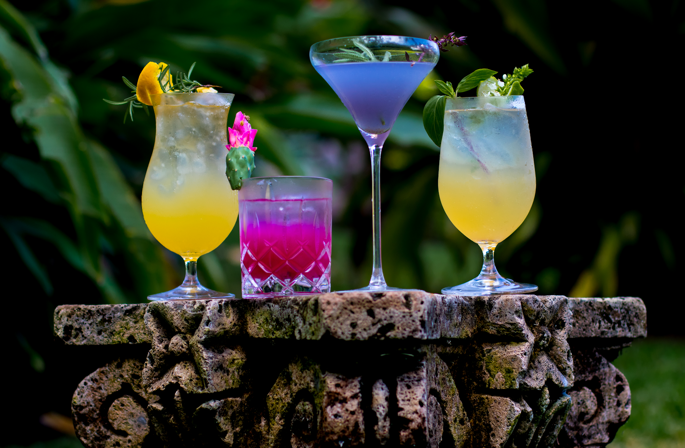 With a wellness philosophy, the sophisticated adults-only boutique hotel, Casa Velas, introduces an innovative experience for guests. Every weekend throughout the day, the mixologist will guide guests through a mini-tour to the organic onsite botanical garden. Surrounded by rolling greens the garden is divided into three sections according to the aromas and flavors of the herbs.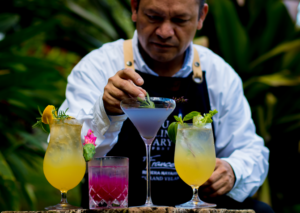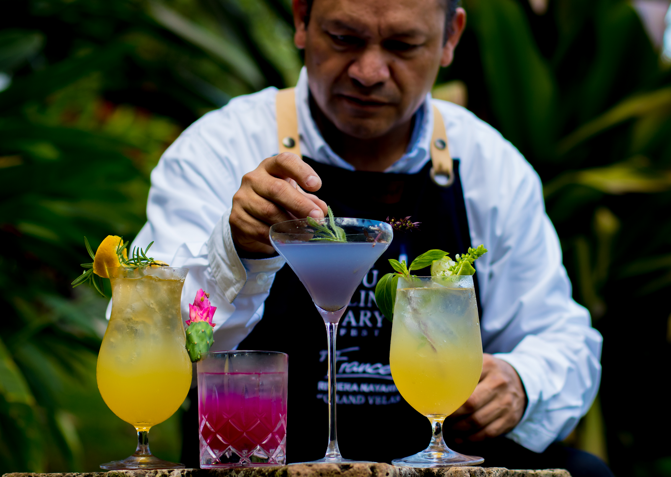 Guests will choose and harvest their own aromatic plants to create their cocktails, from fragrant basil, rosemary, lavender, mint, lemongrass, peppermint, epazote, sage, thyme, and myrtle to local produce such as nopal cactus, Aloe vera, tamarind, yaca, and mango. The mixologist will introduce guests to the flavors and how to highlight and respect the natural richness of the ingredients. Seven creative options combine the organic spices and fruits with gin, beer, vodka, rum or mezcal to spice up the cocktails or mineral water and Ginger Ale for mocktails.
Casa Velas shares this recipe inspired in by the pink tone that emerges from the infusion of beets and mezcal. By mixing and balancing Mexican ingredients such as nopal cactus, chili and honey pineapple – produced in the region of Bay of Banderas- guests will taste these authentic Mexican flavors.
Mexican Pink Rose Cocktail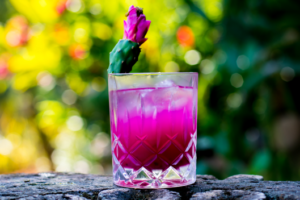 Ingredients:
3 tsp diced pineapple

2 tsp diced nopal cactus

1 tsp lime juice

3 fresh thyme sprigs

2 thin slices without seeds of jalapeño pepper

½ oz pineapple juice

1 ½ oz white mezcal infused with beet
Whether you decide to enjoy this cocktail before dinner or to cool down after a day at the beach, let us know how much you enjoyed your Mexican Pink Rose cocktail.
Cheers!
By Luz Cullison