Ice Cream Rain: 7 Ice Cream Shops in Puerto Vallarta and Riviera Nayarit
Desserts are good at any time of day. Among the myriad of flavors, shapes and colors my favorite dessert will always be the ice cream because, in addition to satisfying the stomach, it helps us to refresh.
The weather in Vallarta-Nayarit is warm all year long and because of this, to drink or eat something very cold is very pleasurable. If you're like me and prefer a good ice cream, here is my recommendation of the best 7 ice cream shops in Puerto Vallarta and Riviera Nayarit:
Manantial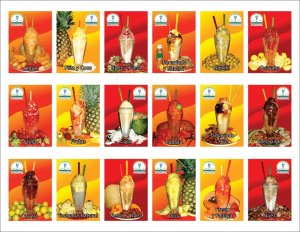 Location: Pitillal and Valle Dorado
This is a raspados franchise originally from Compostela, Nayarit. The best thing about Manantial is that the products are made with fresh fruit. I recommend trying the strawberry with walnut. You can also enjoy salty and chilli flavors.
Buonissimo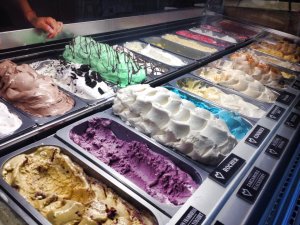 Location: Sayulita, Plaza Lago Real in Mezcales, Paradise Plaza in Nuevo Vallarta and Puerto Vallarta's Boardwalk.
Authentic Italian gelato, made from artisanal recipes. They have over 20 flavors; I suggest trying every flavor so you can choose your favorite … I have not been able to choose mine.
Baskins Robbins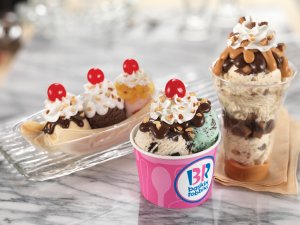 Location: Calle Morelos # 420, Centro Puerto Vallarta.
It is a premium ice cream brand with presence in more than 50 countries. Additionally, to ice cream, you will find banana split, smoothies, milkshakes and a variety of delicious ice cream cakes.
Thrifty Ice Cream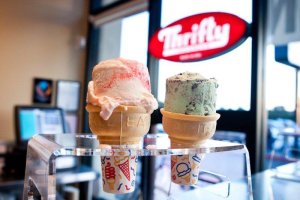 Location: Plaza Lago Real in Mezcales Real and Plaza Neptuno in Marina Vallarta.
Oreo, cheesecake with strawberries, brownie and cotton candy are some of the flavors you should try. You will also find pancakes, cinnamon rolls, cookies and more.
Dolphy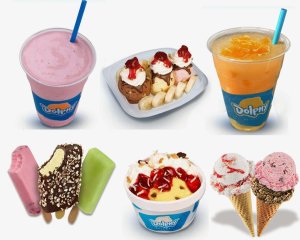 Location: Puerto Vallarta's Boardwalk and Plaza Lago Real in Mezcales.
On Thursdays, they have two for one in ice cream! I recommend you to try the Banana Dolphy and the milkshakes -they are the house's specialties.
Nutrisa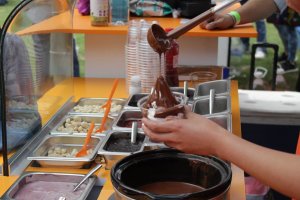 Location: Plaza Caracol and Galerías Vallarta in Puerto Vallarta.
You should not miss every Thursday, there's 2×1 on double soft ice cream! In addition to delicious frozen yoghurt ice cream, they sell a variety of natural products. The perfect complement to these fro-yos are the chocolate rocks.
 Pie in the Sky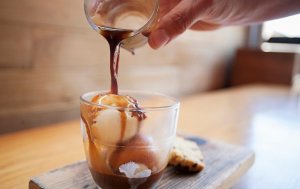 Location: Bucerías, Marina Vallarta and Calle Aquiles Serdan # 242, Local 3, Puerto Vallarta.
You must try the smothered espressos- a scoop of vanilla ice cream with a shot of organic coffee; or if you love soda, ask for a Coca Cola Float.
Also, you will find double ice cream flavors like strawberry, mocha or vanilla; You can accompany your ice cream with cake or cheesecake, I recommend the Red Velvet.
Häagen-Dazs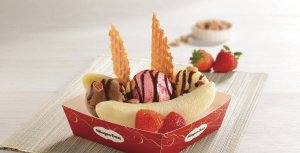 Location: Galerias Vallarta.
Gelateria with the philosophy of selling fine products using the purest and highest quality ingredients. The main mission of the company is to transmit the traditions and crafts of the old world. Find classic and special flavors, which are creations of the brand.
Heladería Gosén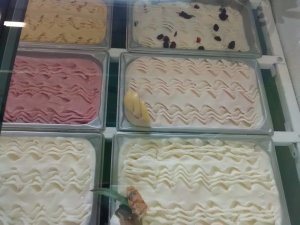 Location: Av de los Tules, Col. Jardines de Puerto Vallarta.
They are distinguished by selling fresh fruit ice cream, sweetened with agave syrup; They do not use sugar and they are low-fat.
Here are my recommendations for those craving moments. If you find yourself in this tourist destination, visit every establishment and choose your favorite.