7 dishes that you must taste in Vallarta-Nayarit
In the time I've been living in this area, what I've most enjoyed (apart from its beautiful beaches) is the food; the wide range of dishes and drinks you can find through this paradise.
If you don't know what to order in your next trip, here I give you my recommendations.
Monchis' Burgers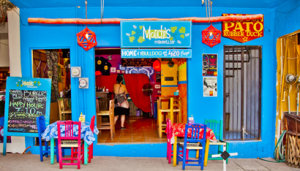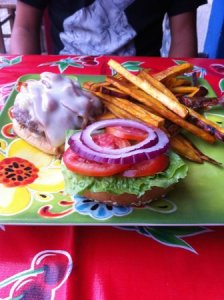 I begin with this dish because is the first that I tasted, and what an amazing experience! Eating a delicious burger with the rhythm of good music and ambiance… just spectacular. You definitely will find burgers in others places, but nothing like Monchis. This restaurant is located in Sayulita.
Aguachile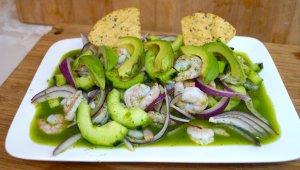 You won't find a better place to eat aguachile than Nayarit. You can taste the wide range of flavors and presentations: green, black, red, with coconut, etc. All of these options will leave you speechless.
Fish "En-vara-asado"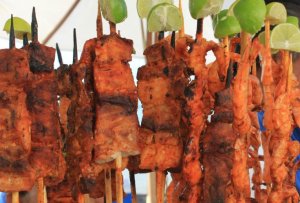 People selling it along the beach is a tradition. What is it? Is a grilled fish placed in a skewer. You will also find them with shrimps.
Shrimp Pozole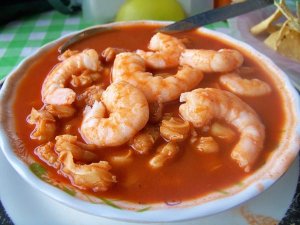 A classic Nayarit's dish. Before I ate it for the first time, I had a lot of doubts about its flavor; but after doing it… wow! It has a delicious taste. It is a combination of the traditional pozole and shrimps.
Fish "Zarandeado"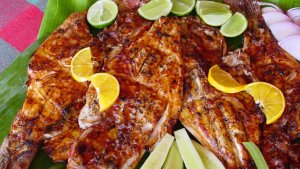 You can find the best fish "zarandeado" in Boca de Tomates, a beach located half an hour from Puerto Vallarta, which is famous for this dish and other delicacies.
Micheladas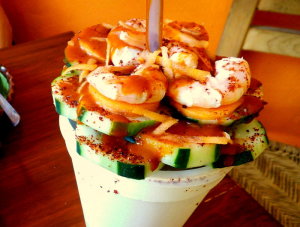 I know they're not a dish, but you must taste them! You can find the micheladas with snacks on the top in some places along Vallarta-Nayarit.
Langosta Feliz (empanadas)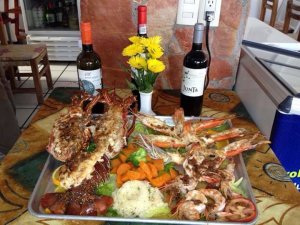 To close with a flourish, you must go to Langosta Feliz (Happy Lobster). You cannot miss the seafood empanadas or lobster. Here both of them are really good!
I recommend you to taste new things when you go to a new city or country and order the specialty or something you haven't tasted.
Try the culinary diversity that Puerto Vallarta has for you. Bon appétit!