Release and Rehabilitation of the Golden Eagle into its Natural Habitat
Cadets of the Heroic Military College, in collaboration with the Mvz. Porfirio Silva Rojas, in charge of the wildlife management unit (UMA) of H. Military College 13th Military Zone, released a female eagle back into the wild. The animal was in perfect health and ready to return to its natural habitat in the Sierra Pajaritos, Huajimic, municipality of La Yesca, Nayarit.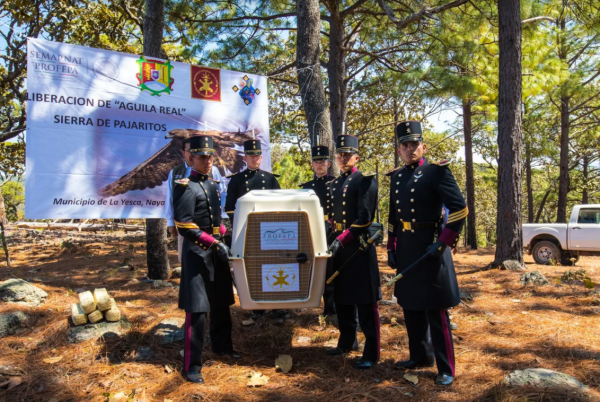 Quetzalcoatl, as the eagle was named, was confiscated in poor condition in the state of Chihuahua and rehabilitated in a little over a year at the National Center for the Protection and Control of the Royal Eagle, unique in Mexico. With the help of the staff of Sedena, Profepa, and Semarnat, nine birds of this species have been rehabilitated.
The golden eagle is one of the world's most emblematic birds and has become for many nations a symbol of power and strength.
The Maracames (leaders of the Huichol people) were invited by the Cadets of the Heroic Military College to Tepic where they received the bird's feathers as a sacred symbol, as the eagle is considered the guide on their pilgrimage. During the release, this original group from Nayarit showed their appreciation with a healing ritual, supported by the Grand Velas Riviera Nayarit resort, who accompanied them in this important ceremony as part of its  environmental and social sustainability policy. Now, Quetzalcoatl will be able to integrate back into the natural world to find a mate and contribute to the reproduction of her species.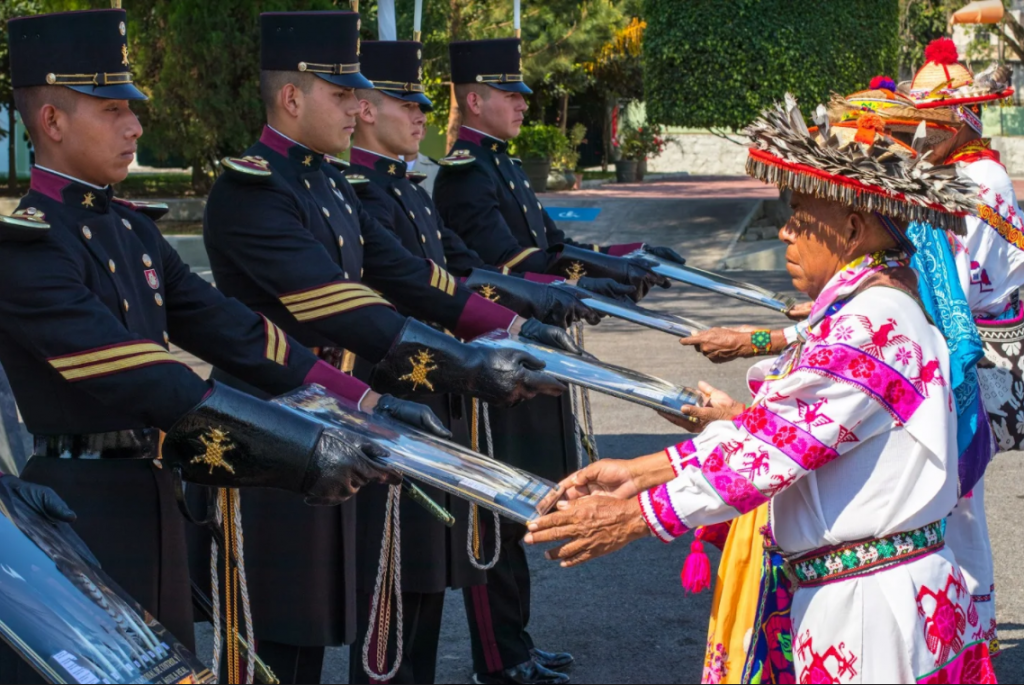 The event was attended by Alvaro Isaac Mata Calzada, Delegate of Profepa; Roberto Rodriguez Medrano, Delegate of Semarnat; Efrain Moreno Hernández, of the National Commission for the Development of Indigenous People; Ignacio Flores, Municipal President of the Yesca; and Juan de Dios Lomeli Madrigal, adviser to the Huichol community.
Por Alexia Asomoza.