May 2018 Events in Puerto Vallarta – Riviera Nayarit
Puerto Vallarta continues celebrating its 100th anniversary in May seemingly-endless number of activities. Here, we share the cultural, touristic, and sports events (among many others) that you can enjoy in the Puerto Vallarta and Riviera Nayarit area.
Puerto Vallarta Open
Dates: April 30th to May 5th, 2018.

Puerto Vallarta will be hosting the first edition of this tennis tournament. Don't miss out on the opportunity to see more than 30 players competing in single and 16 couples in doubles, participating for a prize of $75,000 dollars. The event will be held in Parota Park (next to Puerto de Luna). Get your tickets at the ticket office or on the website. For more information visit the Facebook page.
Tickets:
April 30

th

– May 3

rd

$100 MXN

May 4

th

(semifinals) $150 MXN

May 5

th

(finals) $150 MXN

Weekly pass $450 MXN
International Vallarta Azteca Folkloric Dance Festival
Dates: May 10th to 20th, 2018.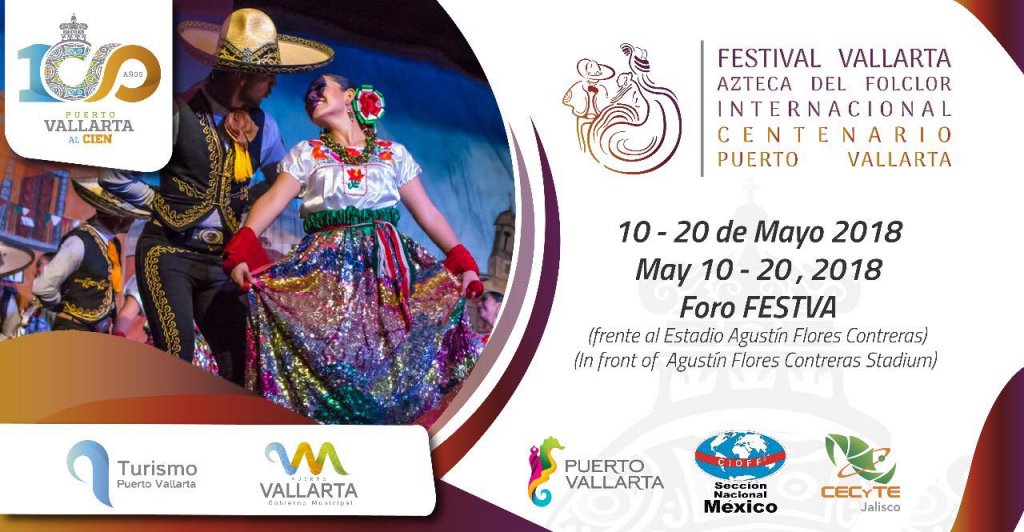 The twelfth edition of this festival will gathers top talent for a display of Mexican folkloric dance. Groups from various regions of the country and international dancers will participate. For ten days, we can enjoy music and dance, with the beautiful port's breathtaking sunsets i the background.
The festival will be held at the FESTVA forum, in front of the Agustín Flores Contreras stadium. Learn more about the activities and schedules on their Facebook page.
Down Puerto Vallarta  – Speed and Style

 
Date: May 13th, 2018.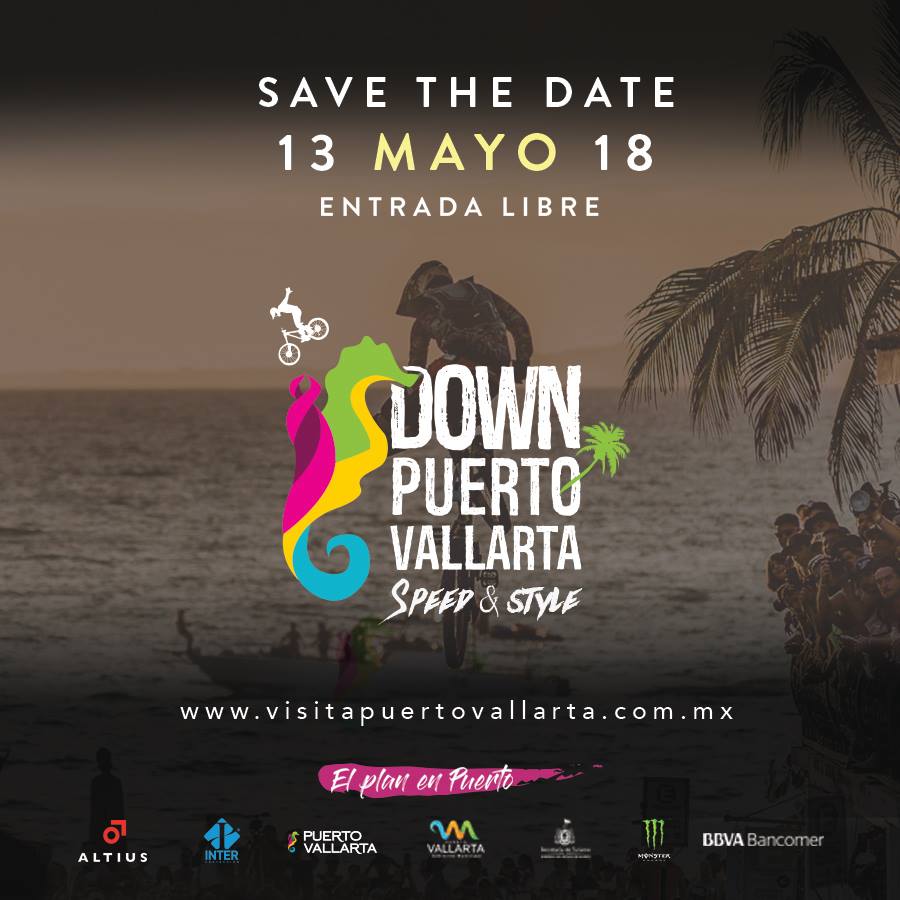 It's the second edition of Down Puerto Vallarta, one of the best events of the year. It will take place on May 13th, starting at 4:30 p.m. The downhill race, and the best riders in the world, will take hold of downtown Puerto Vallarta and charge it with adrenaline. Don't miss out on this family event with international sponsors and an amazing beach atmosphere. Find more information on the Facebook page.

Restaurant Week 2018
Dates: May 15th to June 10th, 2018.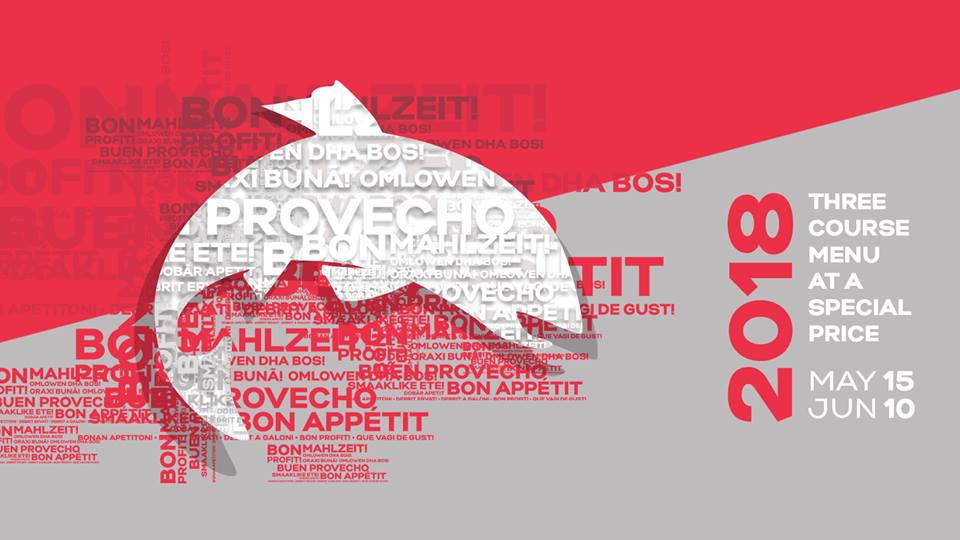 The fourteenth edition of the Restaurant Week festival in Puerto Vallarta and Riviera Nayarit will be extended for an extra ten days, and breaks a record with 59 participating restaurants.
During the festival, the restaurants will offer three-course menus to delight both locals and visitors seeking to experience the gastronomy of the destination at an affordable price.
For the first time, there will be three categories of menu prices according to the participating restaurant: $269, $399 and $466 pesos. In some cases, they represent up to a 50% discount. Click here to learn about the participating restaurants, and discover everything that Puerto Vallarta and Riviera Nayarit have to offer to your taste buds.

Wind Festival 2018
Dates: May 18th, 19th, and 20th, 2018.

The Wind Festival sponsors the International Kiteboarding Championship in Mexico that takes place every year. This will be the ninth consecutive championship.
This event brings together more than 300 competitors (both Mexican and foreign) in the categories of downwind kite, long distance regatta, freestyle, big air, and slalom, from La Cruz de Huanacaxtle to Bucerias. This event will definitely make for incredible photos of the waters of the Riviera Nayarit. To learn about the program and find more information, click on their Facebook page.
Vallarta Pride 2018
Dates: May 20th to May 27th, 2018.

Because there are more than 100 reasons to celebrate, Vallarta Pride join in the celebration of Puerto Vallarta's one hundred year anniversary.
For the fifth consecutive year, this event celebrates the LGBTI community that lives in nd visits Puerto Vallarta, with a seven-day festival featuring art, culture, concerts, movies, parties, and a great parade. Most events are free but for more details, please visit their website.
RHA Festival
Dates: May 25th and 26th, 2018.

Music can't be left out during this month. The second edition of the Underground Electronic Music festival will take place at the La Cruz de Huanacaxtle marina, with two days of music by international DJs. To buy tickets, visit their website or the Facebook page to see the full lineup.
Super Power Fitness Festival
Dates: May 26th and 27th, 2018.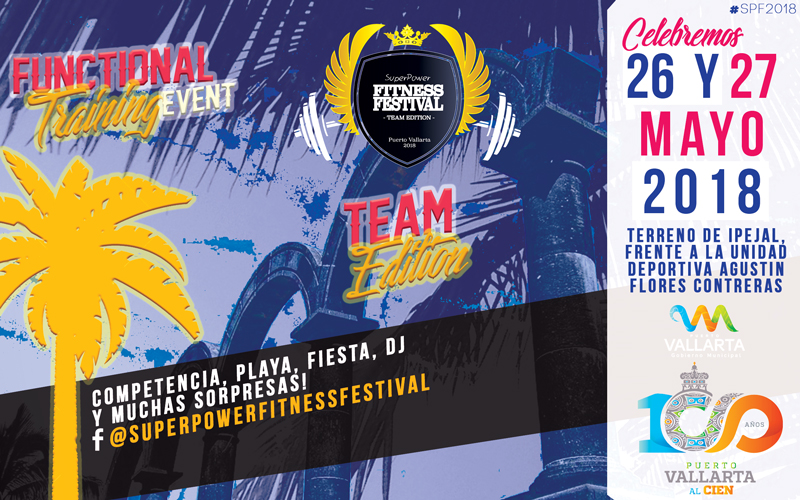 The first edition of this cross-fit festival will put its competitors physical fitness to the test, with a functional training competition divided into four categories. For more information please visit the Facebook page.
Puerto Vallarta Taco Fair 2018
Date: May 27th, 2018.
To end May's celebrations you can't miss out on this great event. On Sunday, May 27th, at Lazaro Cardenas Park, a gastronomic display celebrating Mexico's flavor and traditions will delight your taste buds. For more information on participating stands, you can visit the official Facebook page.
These events and many more activities, taking place throughout the month of May, as we celebrate Puerto Vallarta's first one hundred years as a city. Remember to visit the official website to learn more about the locations and activities.
Now that you know what Puerto Vallarta and Riviera Nayarit have to offer, it's worth adding these May 2018 events to your itinerary. Don't miss out on any of them!
By Carlos Manzano.