A Vallarta-Nayarit Fitness Retreat & "Dancing with the Stars" Getaway
You've seen Louis Van Amstel turn Lisa Rinna & Kelly Osbourne into ballroom dancers, now it's your turn to get fit & learn to dance under his tutelage, during the 3rd Annual LaBlast Getaway at Grand Velas Riviera Nayarit, Dec 1st-4th.
"Dancing with the Stars" in a Vallarta-Nayarit Fitness Retreat
What:
3rd Annual LaBlast Getaway
Where:
Grand Velas Riviera Nayarit
When:
Dec. 1st-4th
Like most of us, chances are you first fell in love with Louis Van Amstel's infectious energy and impeccable moves on "Dancing with the Stars." Inspired by his time on the show, the three-time World Dance Champion has since created a partner-free dance class meets fitness program that captures the exercise, rhythm training, and body control that goes into turning a beginning dancer into a ballroom force. This multi-discipline program is called LaBlast, taking the world by storm with the fact that not only does it help you slim down, but you'll learn how to dance in a number of styles along the way. While classes are available across the globe, how better to learn than from the master himself, as Van Amstel hosts his 3rd Annual LaBlast Getaway in Vallarta-Nayarit, December 1st-4th?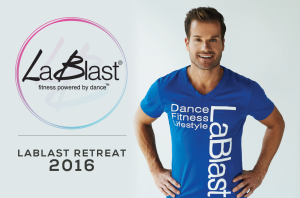 Four Days of Dance for All Ages & Skill Levels
LaBlast is all about uniting people with "fitness powered by dance," incorporating partner-free moves that are easy to pick up and music from across the eras. As for what to expect during the retreat at Grand Velas Riviera Nayarit, here's a taste of the unlimited perks you'll enjoy:
LaBlast Fitness classes each morning
LaBlast Splash in the pool each afternoon
Nightly LaBlast Line Dancing in the ballroom
Indoor & oceanfront Ballroom Classes (Cha Cha, Foxtrot, Salsa, Jive, Waltz, etc)
Other features of the Package include:
Live music
$50 USD spa or golf credit, per adult per night
One Hydrotherapy Circuit, per adult per stay
Round-trip airport transportation
For Reservations, call 1-888-407-4869, or email reservationsrn@velasresorts.com.